The final chapter of Coyote Winds has arrived, bringing plenty of action, sex, and muscle growth for everyone! Download a copy today and read this unique adventure in its entirety!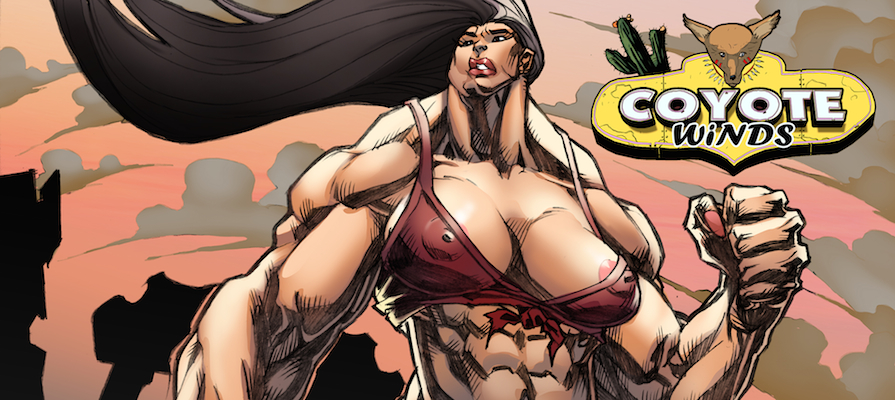 Synopsis: Brady has chosen Miss Ella over Nina, leaving the now towering mass of female muscle to fend for herself in the old West of the United States. But Brady realizes Coyote brought them back in time and transformed them for a reason. Can Nina, now a bounty hunter, find the solution -­‐-­‐ and her future in the past?
Tags: Female muscle growth, humiliation, muscle transfer, sex, extreme muscle
Written by: Mac Rome
Lineart by: Davide Tinto
Colours by: Teodoro Gonzalez
Lettering by: Kachimi
Cover Logo by: Andrea Errico
Pages: 15 + 1 Cover
Issue release date: April 24th, 2015
Download this comic and all of our other Female Muscle comics at MuscleFan.com!