The Better and Better series keeps getting better and better as Jessica continues to grow superhumanly strong and horny!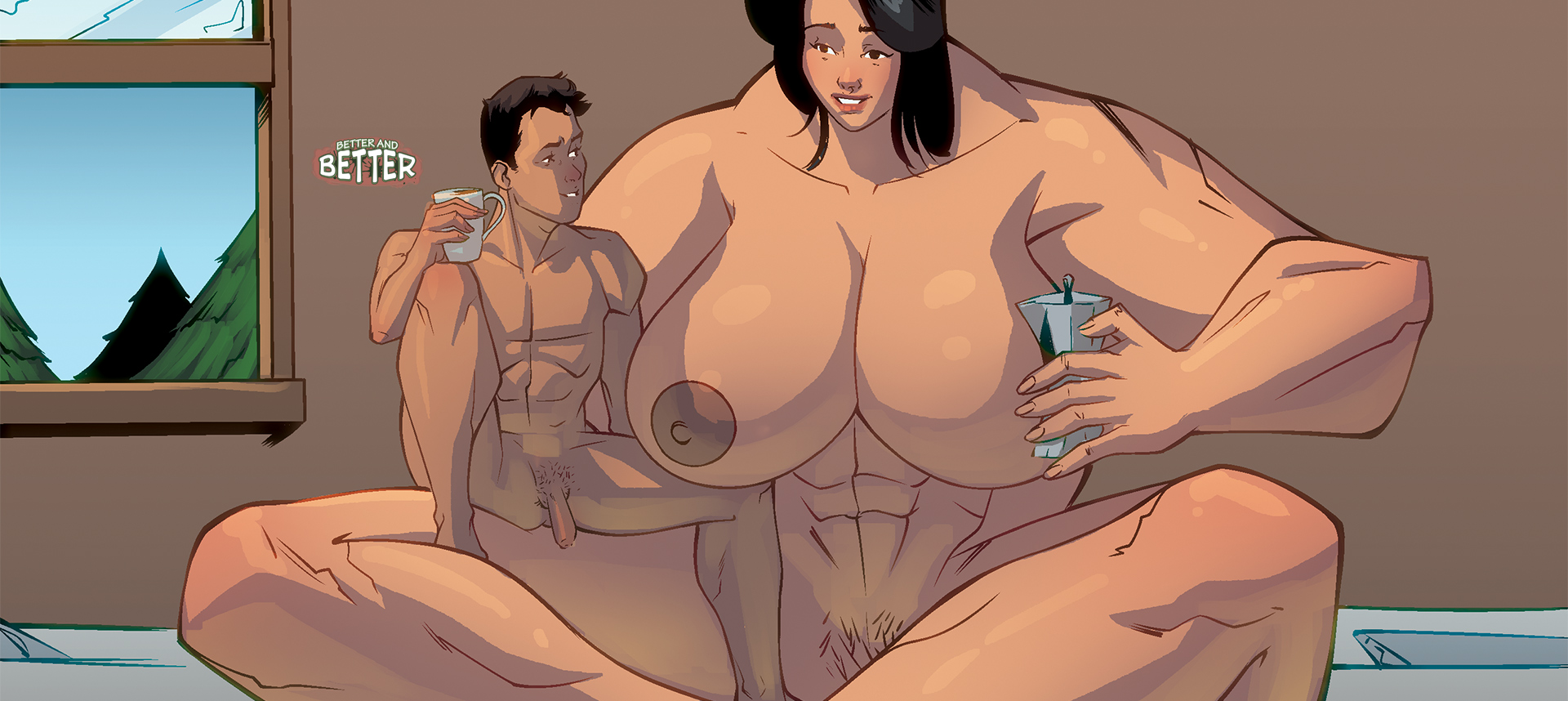 Synopsis: As Dr. Jessica Egolf continues to grow more muscular and taller, she and her lover Dr. Paul Ahearn work to stay one step ahead of those who want to keep her condition a secret, even at the cost of locking Jessica away from the world. They come together in the woods for one more night of love. But can they keep Jessica out of the hands of the corporation that wants her hidden?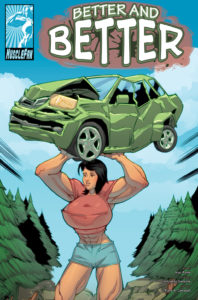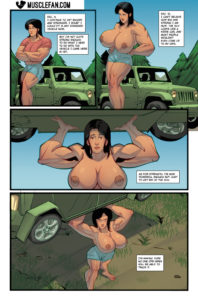 Tags: female muscle growth, height increase, sex, feats of strength, fisting, blowjob, lift and carry, insertion, masturbation
Issue release date: April 24th, 2018
Written by: Mac Rome
Lineart by: Vincenzo Sansone
Color by:  Ross A. Campbell
Series Link: Better and Better
Download this comic and all of our other Female Muscle comics at MuscleFan.com!
ALSO:
What did you think of Better and Better 3? Let us know your feedback in the comments section to help us improve!
Follow us on twitter at twitter.com/interwebcomics