An ordinary-seeming woman hides an extraordinary magical power that can turn her average physique into a thundering powerhouse – and she turns this power on a pair of truly unlucky criminals in the debut issue of Bodacious!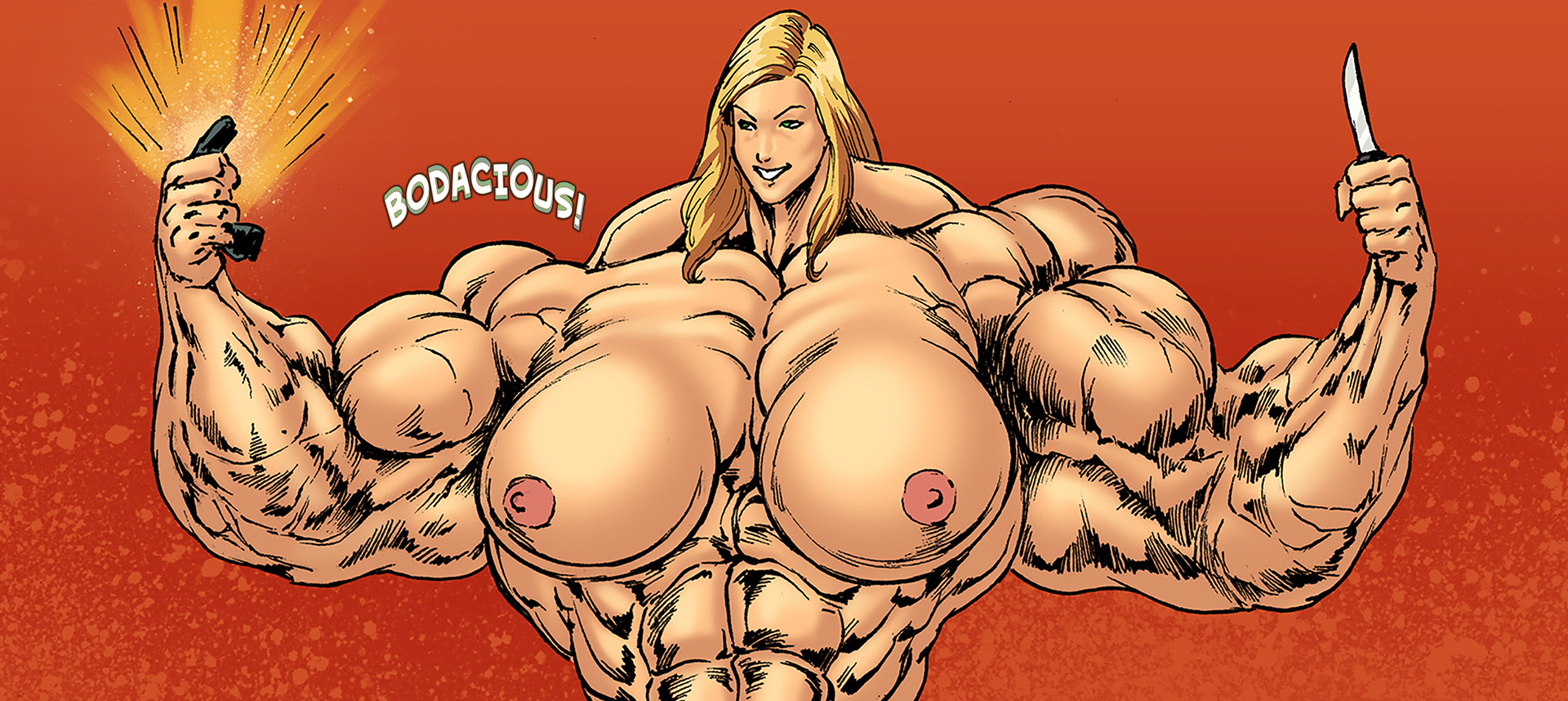 Synopsis: Bonduca Fletcher has had enough. Her ex-boyfriend thinks he can just drop in any time he wants and beats her up every single time he does. He's even mocked her about her name. But that name has a meaning, a meaning that will allow Bonduca to call on the power of an ancient warrior queen and show just how bodacious she can be. When the store where she works is robbed, she and the robbers will find this out for themselves…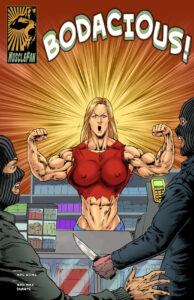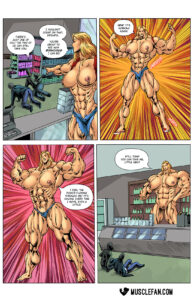 Written By: Mac Rome
Lineart By: Mad Max Duarte
Cover Coloring By: Vinicius Moura
Interior Coloring By: Daniel da Silva
Tags: female muscle, muscle growth, height increase, feats of strength, lift and carry, clothes ripping, shoes ripping, destruction, sex, insertion, magic
Pages: 10 + 1 cover
Issue Release Date: April 24th, 2021 Issue Link: Bodacious! To download this comic and all of our other female muscle comics purchase a 1-month membership to Muscle Fan!
ALSO: