Thinking HARDer grants an oblivious gamer girl massive muscles and a bloated belly in the first "strongfat" comic from Muscle Fan!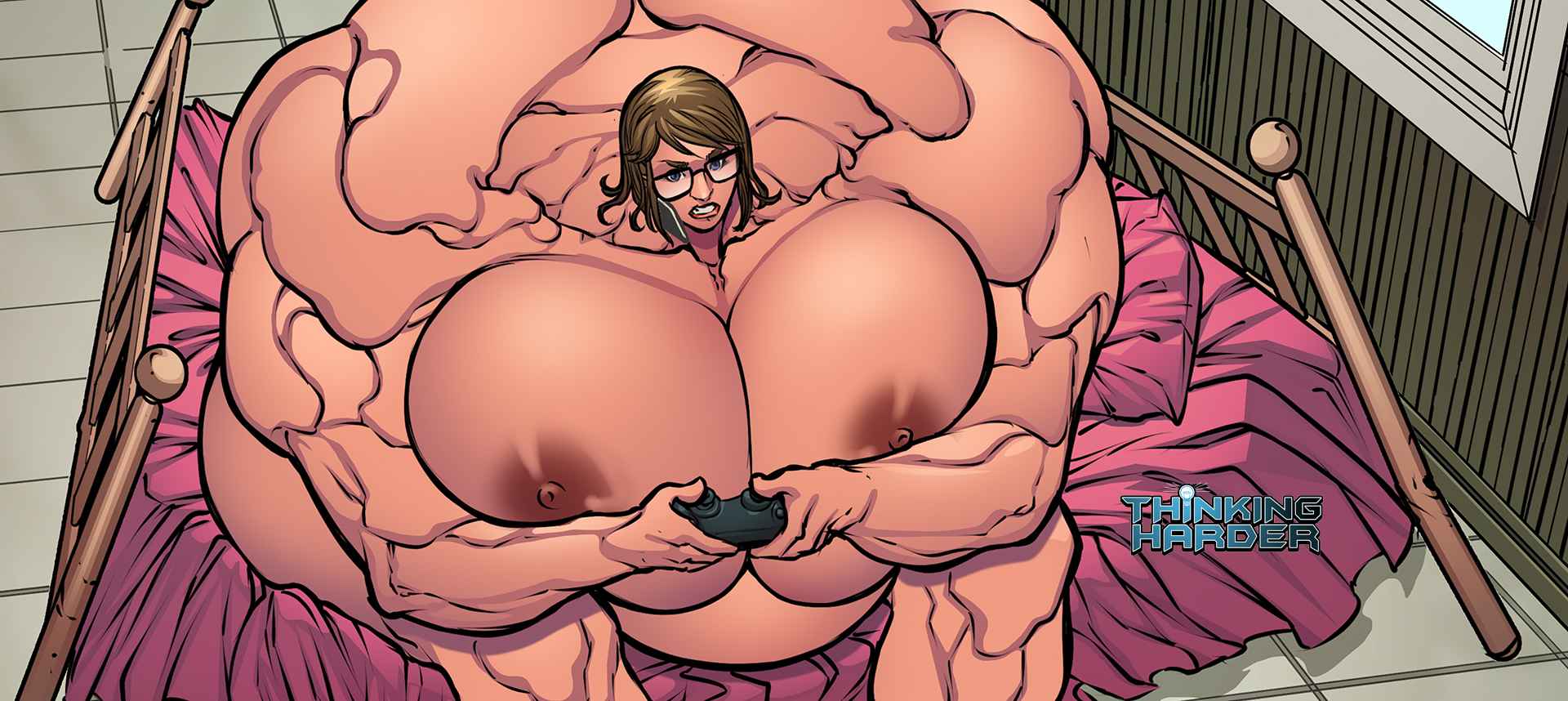 Synopsis: When Leslie Longfellow's equally brilliant (but laid back) roommate accidentally doses herself with the same super-strengthening serum that got Leslie wedged into the university hallway, can she keep her cool… or will she grow to the same destructive size?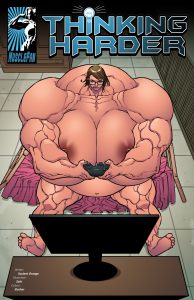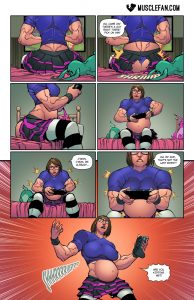 Tags: female muscle, muscle growth, breast expansion, ass expansion, belly expansion, weight gain, strong-fat, clothes ripping, destruction, unaware TF, science
Issue Release Date: October 24th, 2020
Written By: Soylent Orange
Lineart By: Salo
Colors By: Slasher
Series Link: Thinking Hard
Download this comic and all of our other Female Muscle comics at Muscle Fan!
ALSO:
What did you think about Thinking HARDer? Let us know your feedback in the comments section to help us improve!

Follow us on twitter at twitter.com/interwebcomics