Zareen is desperate to get the girls' wild wishes under some kind of control – but the mischievous genie Amani is still having her fun! Can they regain any semblance of normalcy, or are they doomed to learn a hard lesson in being careful what you wish for?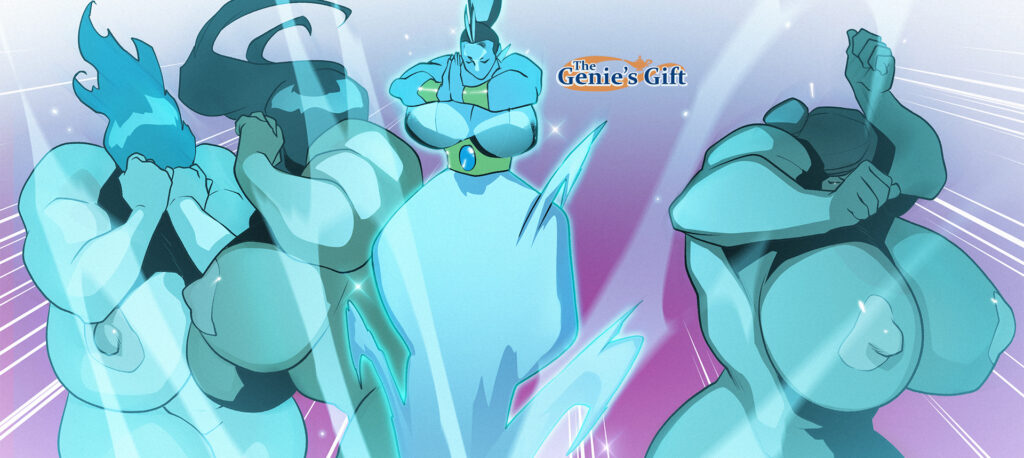 Synopsis: The power of the jinn is not to be underestimated, as Zareen, Leyla, and Izzy have now realized. With fewer wishes between the three of them than ever, they will all need to act as carefully as possible if they hope to figure out a way to get everything they want…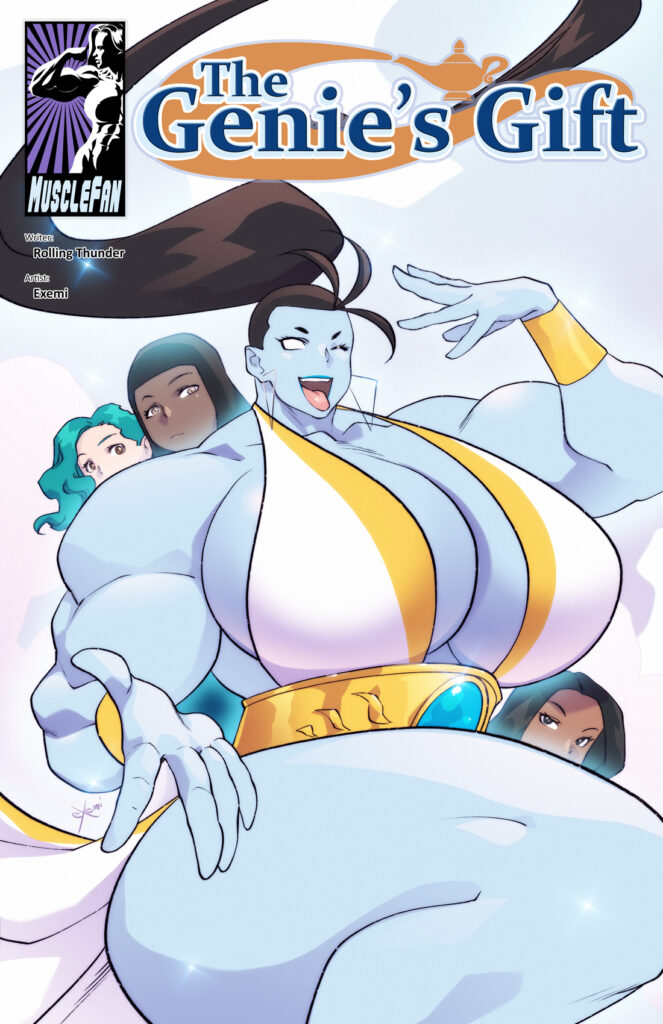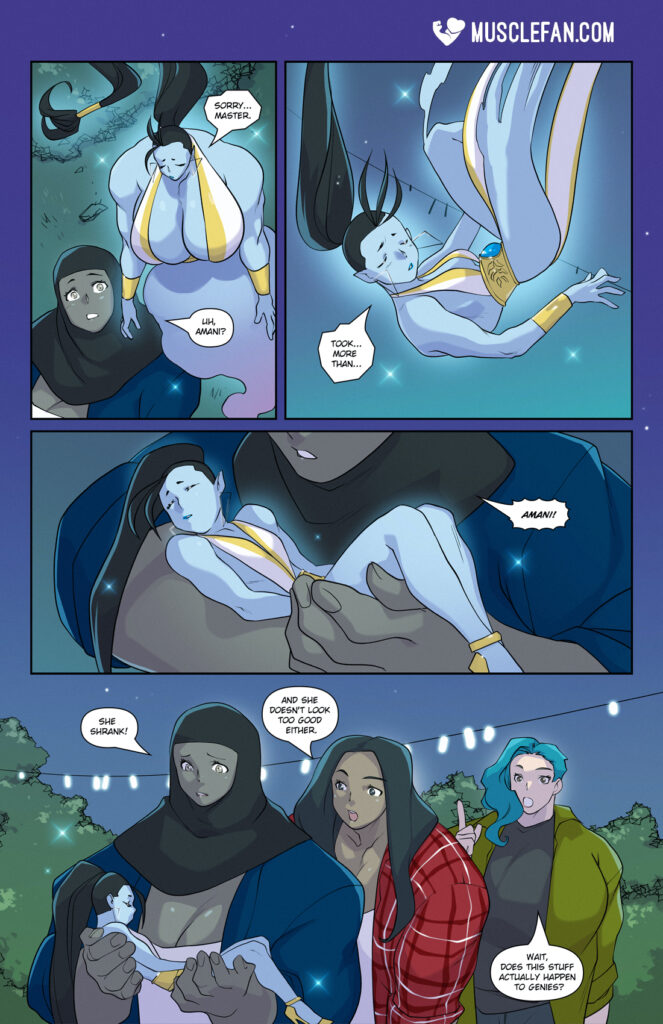 Written By: Rolling Thunder
Artwork By: Exemi
Tags: female muscle, muscle growth, breast expansion, height increase, mini-giantess, giantess, shrinking, muscle loss, deflation, feats of strength, magic
Pages: 10 + 1 cover
Issue Release Date: September 24th, 2023
Series Link: The Genie's Gift
To download this comic and all of our other female muscle comics purchase a 1-month membership to Muscle Fan!
ALSO:
What did you think about The Genie's Gift 5? Let us know your feedback in the comments section to help us improve!
Follow us on twitter at twitter.com/interwebcomics