When we last saw Kylee, she'd acquired incredible Strength From the Stars thanks to a mysterious meteor she found… but when she tries to show the stone to her two besties, she unintentionally shares the power with them!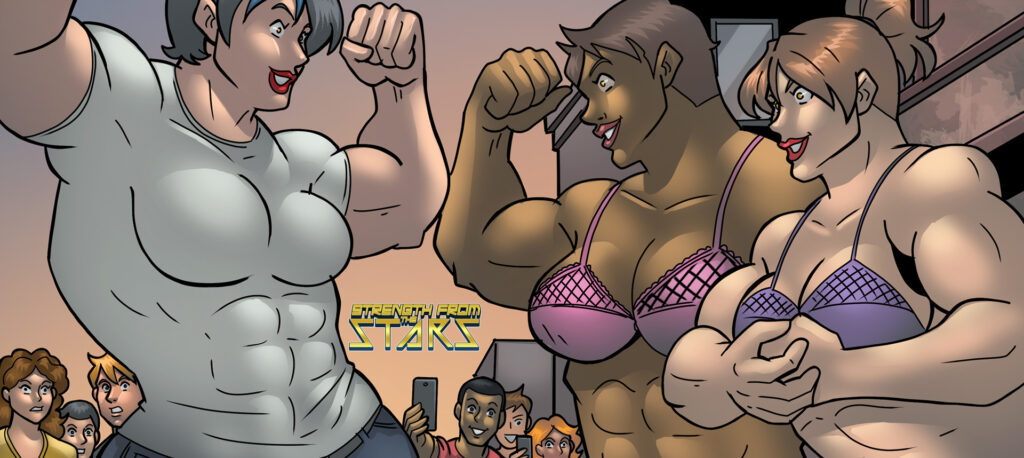 Synopsis: Kylee Bowers has unlocked the power of the mysterious rock that fell from the sky… and now she's going to share it with her two best friends!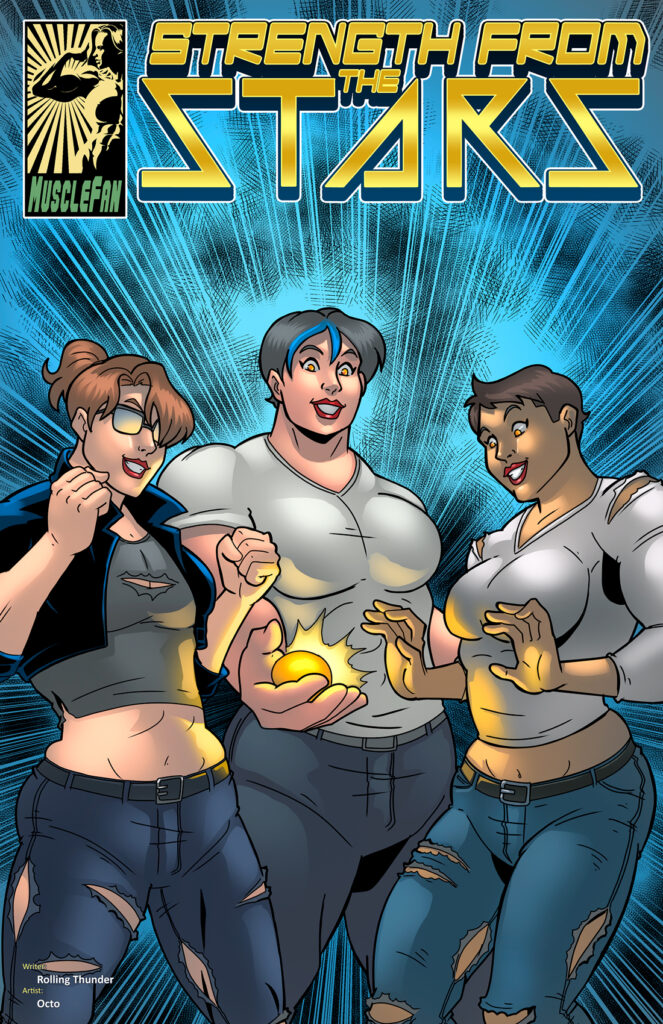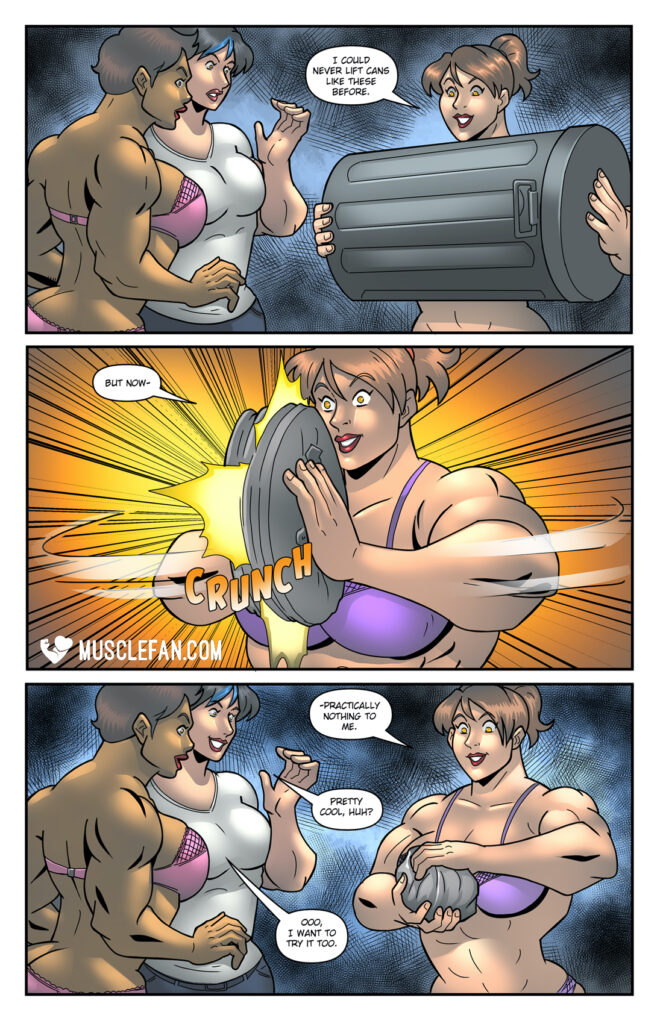 Written By: Rolling Thunder
Artwork By: Octo
Tags: female muscle, muscle growth, height increase, clothes ripping, feats of strength, destruction, science
Pages: 10 + 1 cover
Issue Release Date: April 10th, 2023
Series Link: Strength From the Stars
To download this comic and all of our other female muscle comics purchase a 1-month membership to Muscle Fan!
ALSO: