Leveling the Field returns to Muscle Fan – and with a new issue comes a new wielder of the magic ring! This time, the malicious Margaret gets her scheming hands on it. Will this spell major bad news for Stella, Min, or Lyma?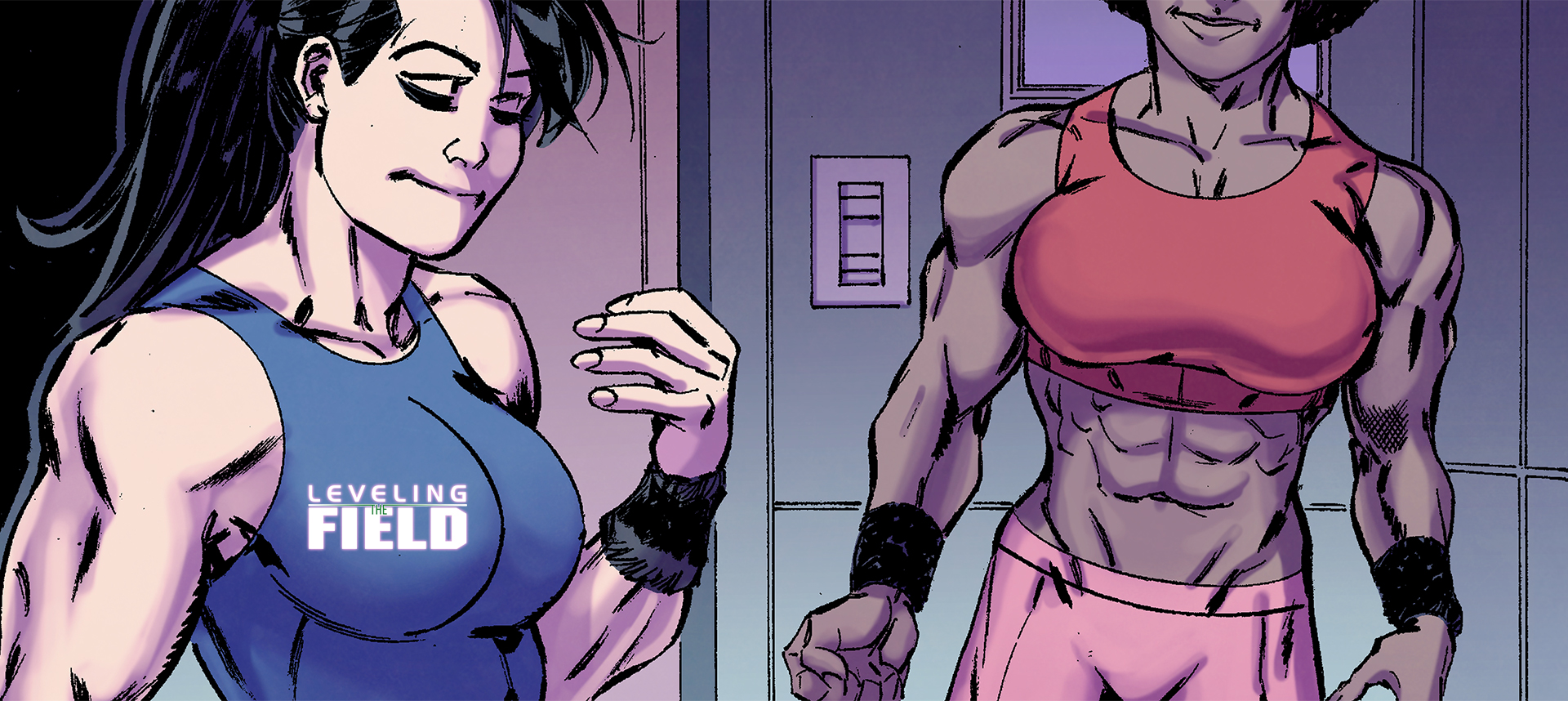 Synopsis: Stella was just having some fun with Lyma's magic ring, but things have suddenly taken a turn for the worst now that Margaret has gained control of its power…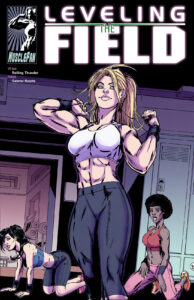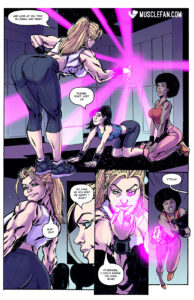 Written By: Rolling Thunder
Artwork By: Gabriel Rearte (AlterComics)
Tags: female muscle, muscle growth, breast expansion, breast reduction, size transfer, muscle transfer, muscle loss, shrinking, shrunken woman, humiliation, revenge, muscle worship, magic
Pages: 10 + 1 cover
Issue Release Date: January 24th, 2022
Series Link: Leveling The Field
To download this comic and all of our other female muscle comics purchase a 1-month membership to Muscle Fan!
ALSO: