Empowering Explorations continues today with more sci-fi muscle girl madness! The last few unchanged crew members are desperately fleeing the base, but can they make it off-world before they're caught by the rampaging Amazons?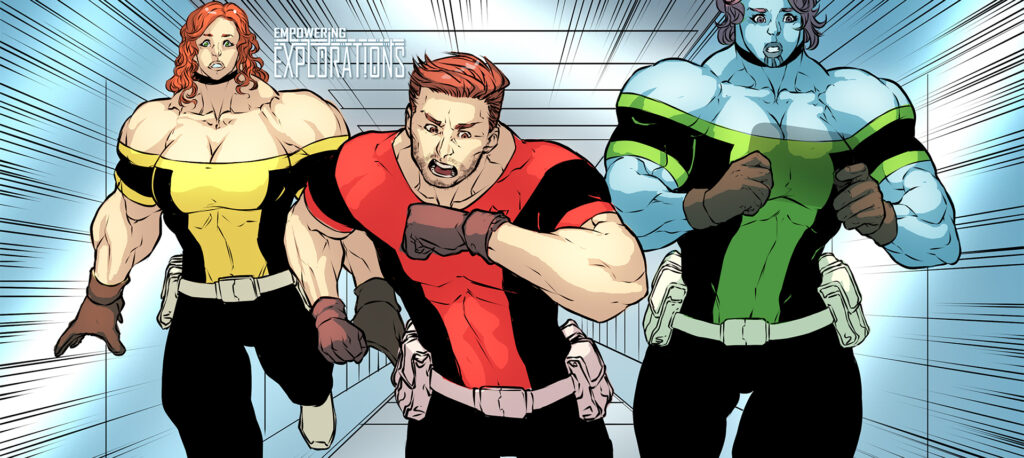 Synopsis: The evacuation of the G.S.E is in full swing, with most of the staff already leaving the planet, but a few officers are still left in the base and are making the final escape. Their obstacle? The growing, towering bodies of their former crewmembers-turned-Amazonian-monsters!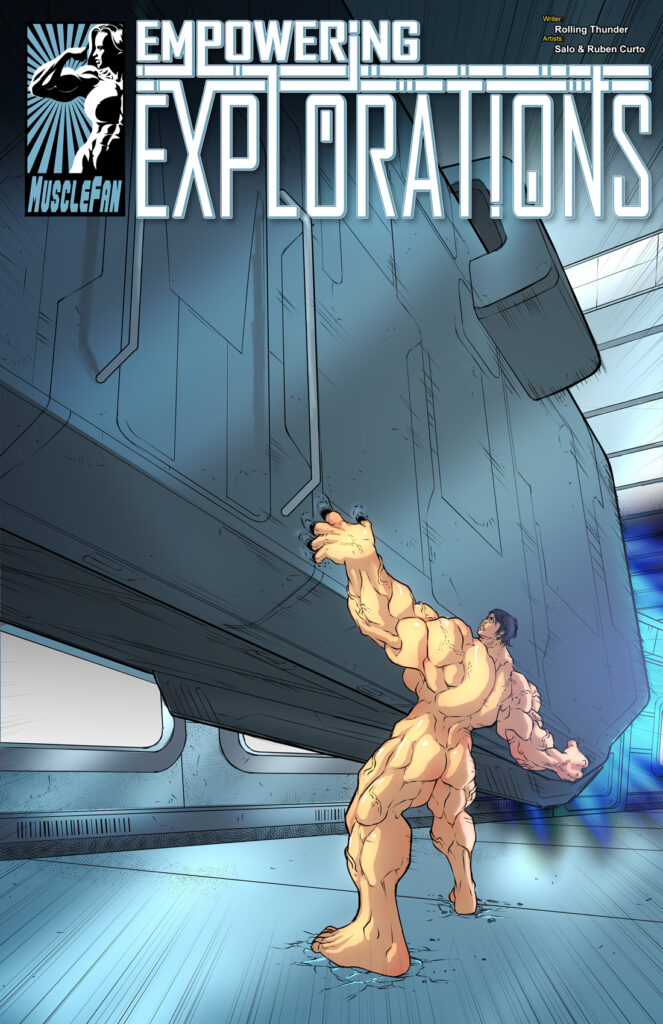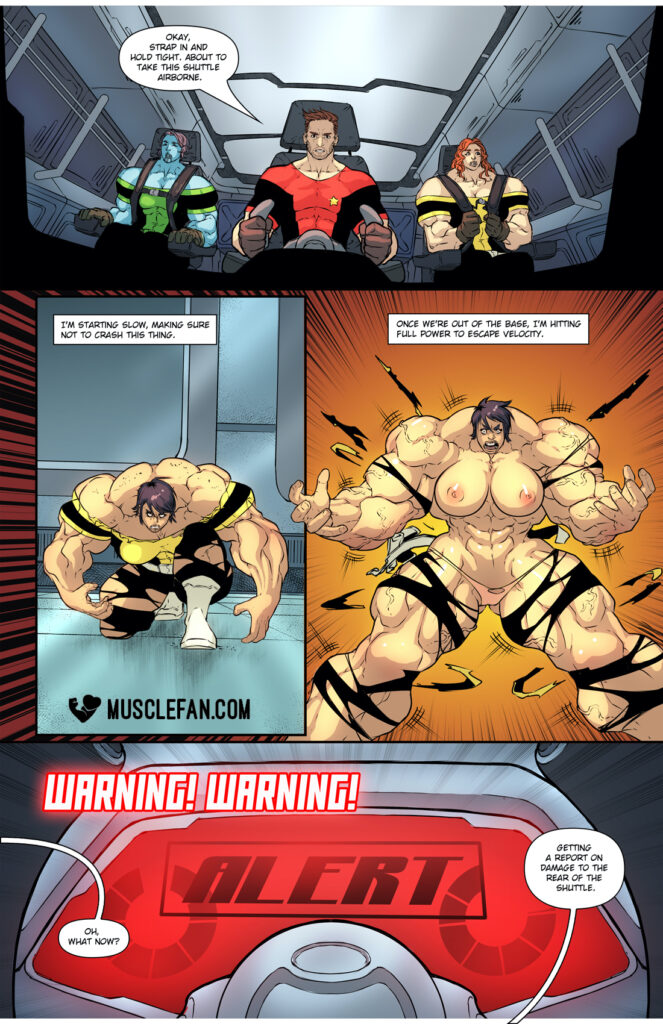 Written By: Rolling Thunder
Lineart By: Salo
Color By: Ruben Curto
Tags: female muscle, muscle growth, alien woman, breast expansion, height increase, sci-fi, sex, clothes ripping, destruction, feats of strength, personality change, mind control, science
Pages: 10 + 1 cover
Issue Release Date: November 10th, 2022
Series Link: Empowering Explorations
To download this comic and all of our other female muscle comics purchase a 1-month membership to Muscle Fan!
ALSO: