Jackie 'Swole Mama' Prince may have died in the 70s, but her story lives on in the present day – and a couple of college coeds are finding out just how real the urban legend is when they unwittingly invoke her angry spirit!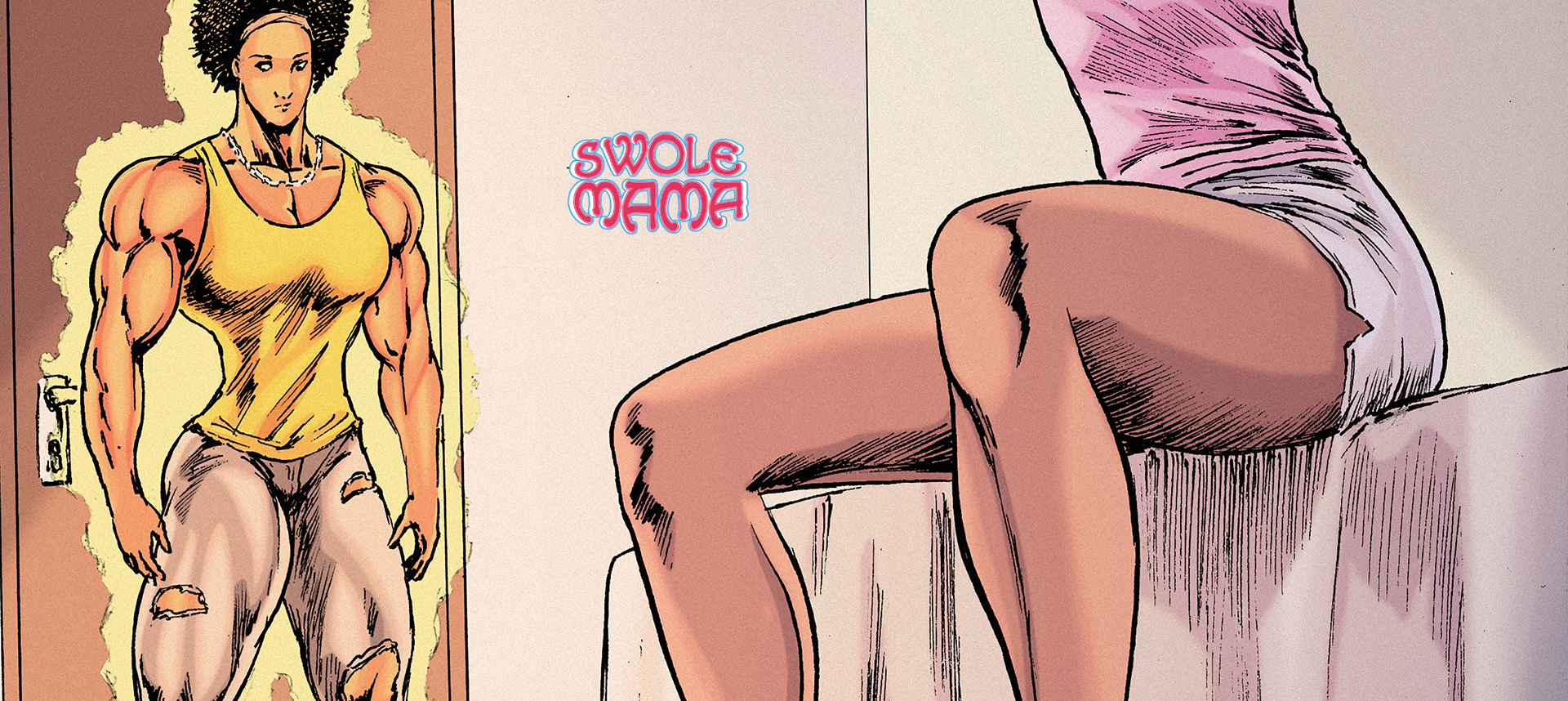 Synopsis: In 1975, professional bodybuilder Jackie Prince, the 'Swole Mama', died of a heart attack induced by steroid misuse. In the town of Glastonbury, Maine, a young first-year student learns the legend of the 'Swole Mama' and endures the petty revenge of Jackie Prince's spirit…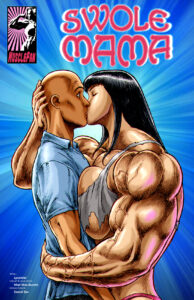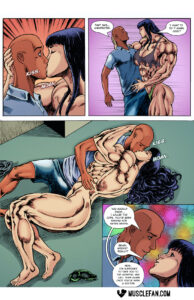 Written By: Lysander
Lineart By: Mad Max Duarte
Colors By: Daniel Dw
Tags: female muscle, muscle growth, height increase, ghosts, personality change, mind control, sex, magic
Pages: 10 + 1 cover
Issue Release Date: February 24th, 2023
Series Link: Swole Mama
To download this comic and all of our other female muscle comics purchase a 1-month membership to Muscle Fan!
ALSO: