A missing college girl inexplicably turns up at a local gym. She seems unharmed, but she has a strange compulsion to work out furiously, pumping up her muscles until she's a Swole Mama! What's behind her sudden fitness drive… and how is it related to the weird voice she's hearing?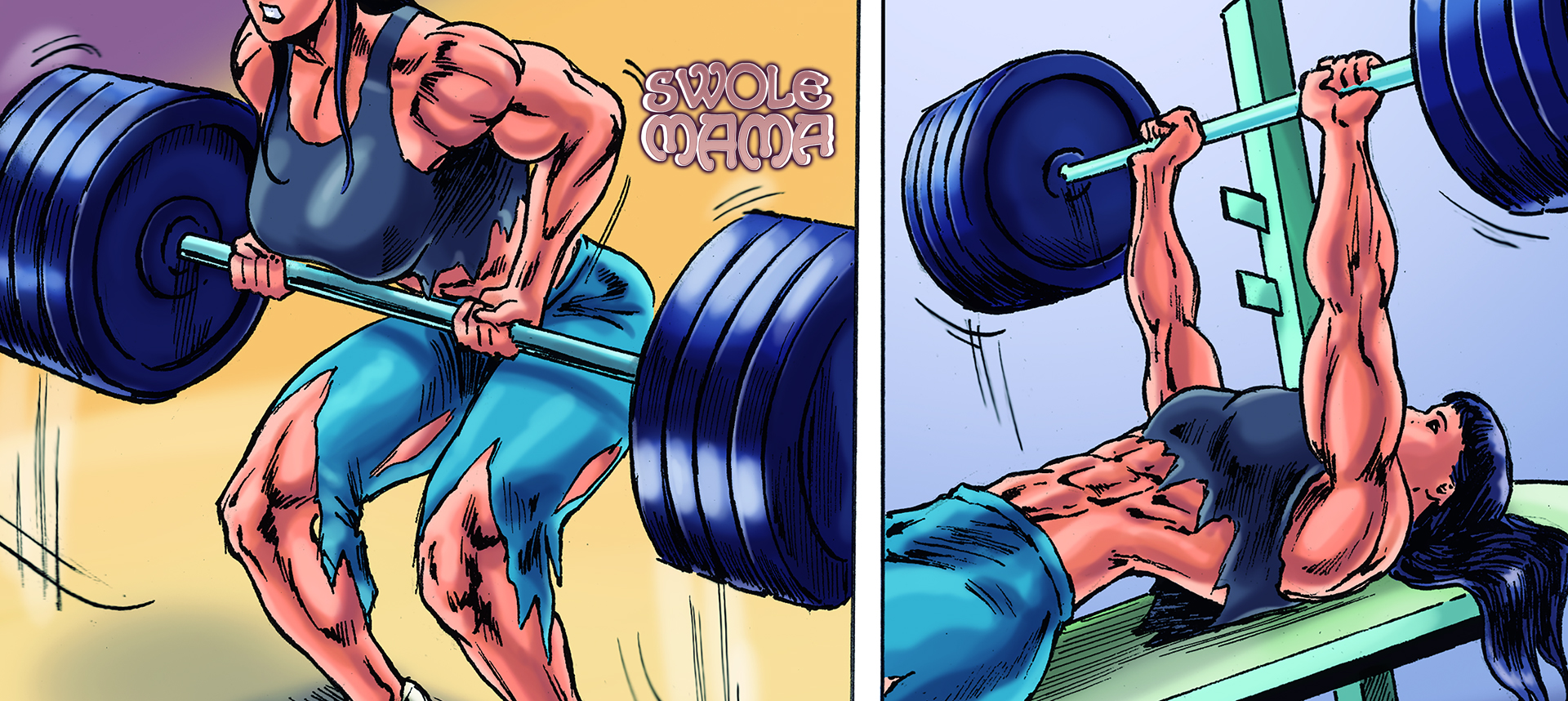 Synopsis: In 1975, professional bodybuilder Jackie Prince, the 'Swole Mama', died of a heart attack induced by steroid misuse. In the town of Glastonbury, Maine, a young first-year student learns first hand that some urban legends are not stories at all…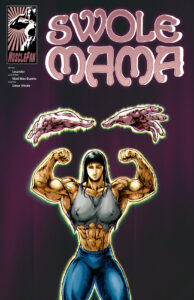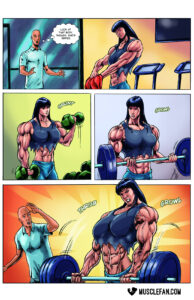 Written By: Lysander
Lineart By: Mad Max Duarte
Colors By: Omar Vinole
Tags: female muscle, muscle growth, feats of strength, workout, destruction, ghosts, personality change, mind control, magic
Pages: 15 + 1 cover
Issue Release Date: November 24th, 2022
Issue Link: Swole Mama
To download this comic and all of our other female muscle comics purchase a 1-month membership to Muscle Fan!
ALSO: