The dueling muscle babes of Maid of Honor are back for another round! When their feud seems to be coming to an unavoidably destructive brawl, a new challenger appears – and she seems utterly unfazed by the brickhouse bombshells! What will happen next now that the duel has become a three-way?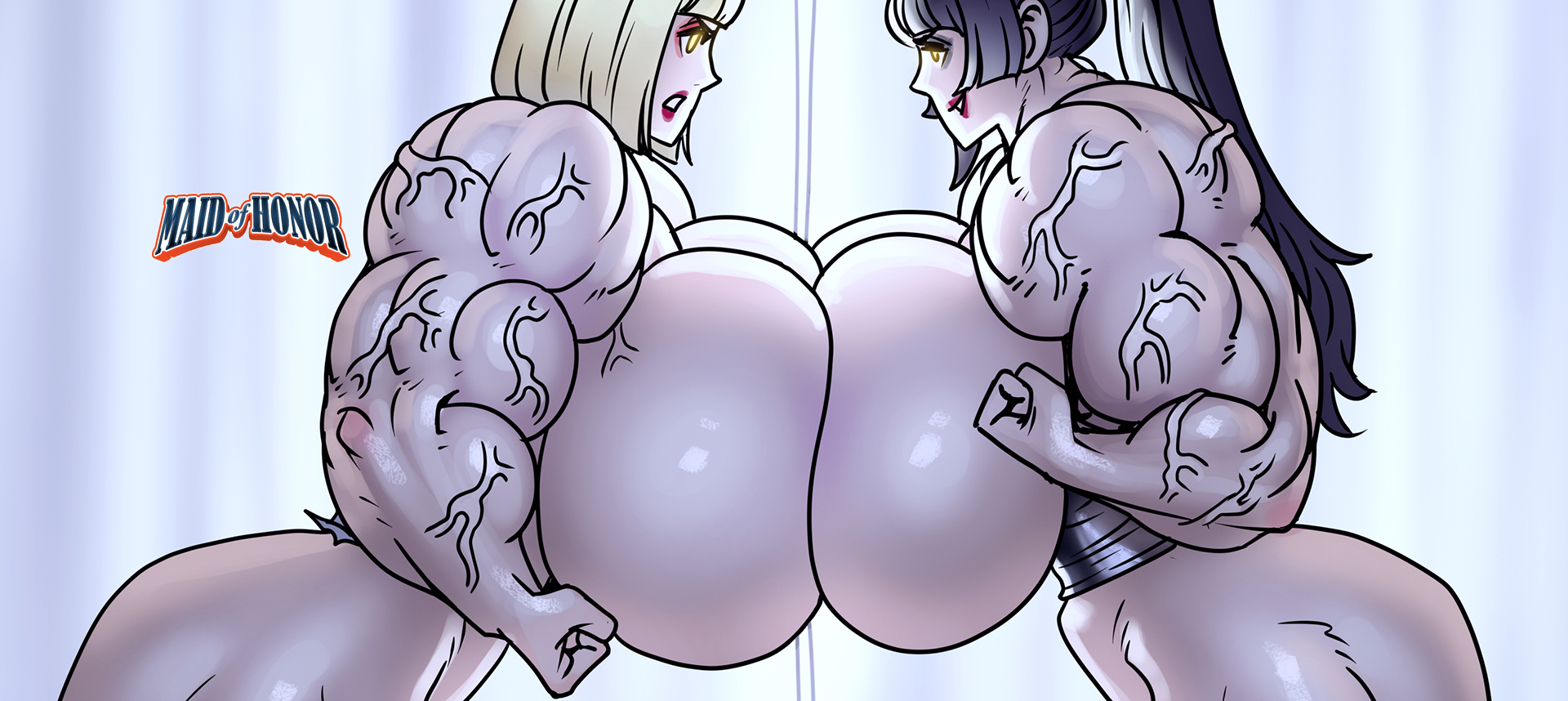 Synopsis: Alice and Chihiro's rivalry and personality conflicts heat up to a breaking point, and Saburo is once more caught in the middle. However, Saburo's father has one more card up his sleeve: a veteran agent who is one of the greatest spies in the known universe. But is even she enough to stop Alice and Chihiro before they level an entire apartment complex?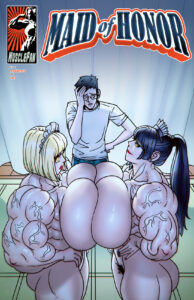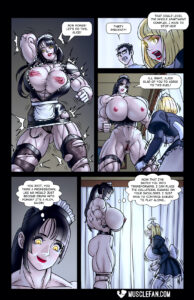 Written By: Raylight25
Artwork By: LWJ (Sedna Studio)
Tags: female muscle, muscle growth, breast expansion, height increase, clothes ripping, action, comedy, romance, eye color change
Pages:10 + 1 cover
Issue Release Date: December 10, 2021
Series Link: Maid of Honor
To download this comic and all of our other female muscle comics purchase a 1-month membership to Muscle Fan!
ALSO: