An amateur witch's bedroom experiments result in both her and her boyfriend developing incredibly sexy and powerful musculatures in Rule of Three!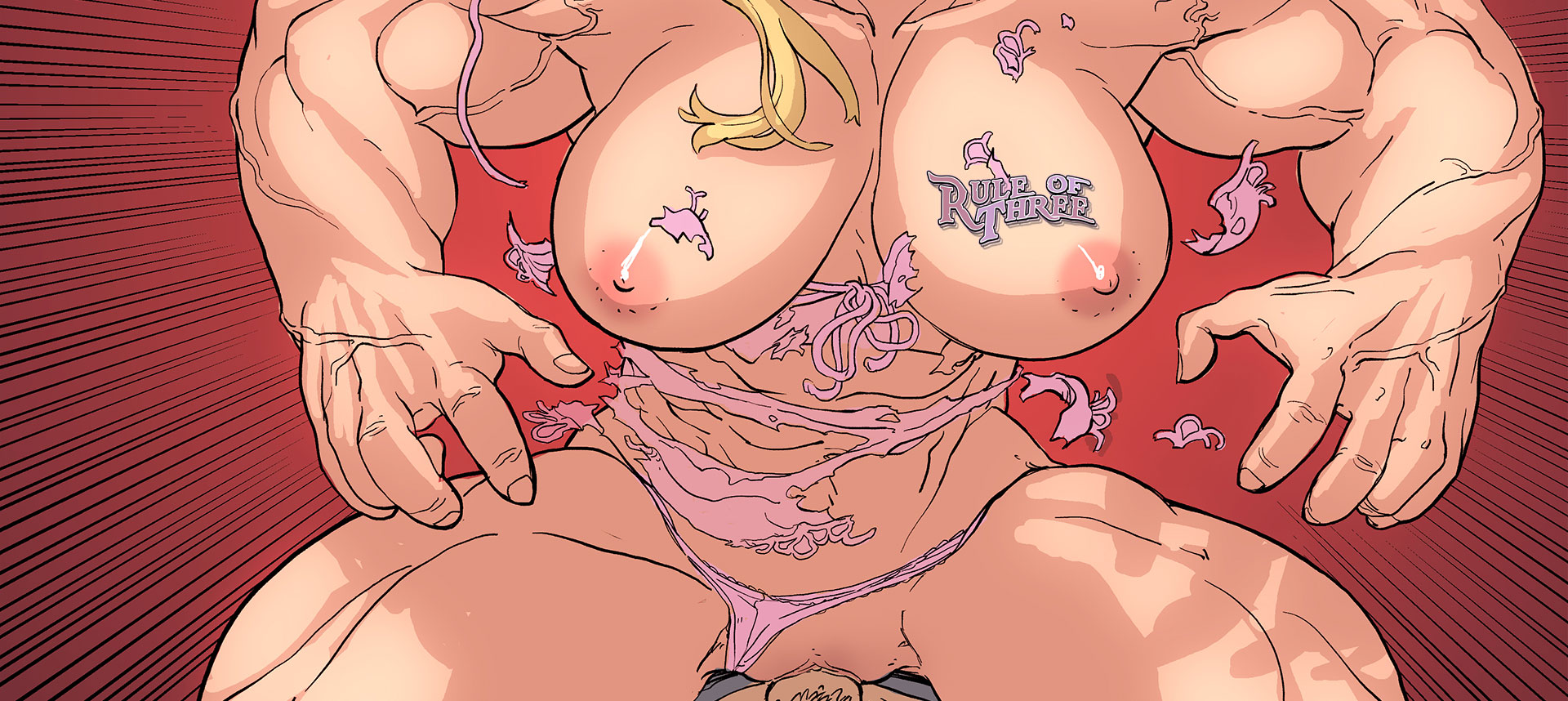 Synopsis: No law of magic is so binding as the rule of three: what you put out into the universe, you will receive back thrice. So, when April's boyfriend Steven asks to have a little muscle packed on, he's not quite ready for how it will affect his witchy-partner. Soon she finds herself growing, growing, and growing! Muscles bulge in ways the once petite April never imagined possible—on Steven, let alone on herself! This enchanting spell has them both quickly enraptured. April wanted some domination play and she's going to get it one way or another. Every witch knows there's a price to magic… some are just more fun to pay!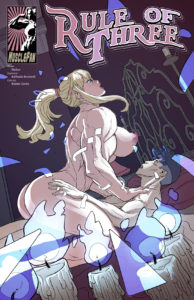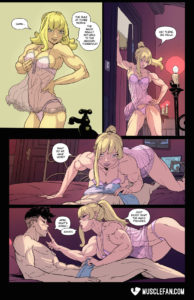 Tags: female muscle, muscle growth, female muscle growth, man muscle growth, height increase, mini-giantess, breast expansion, ass expansion, magic
Issue release date: December 10th, 2019
Written By: Malen
Lineart By: Raffaele Ricciardi
Colors By: Ruben Curto
Issue Link: Rule of Three
Download this comic and all of our other Female Muscle comics at Muscle Fan!
ALSO:
What did you think about Rule of Three? Let us know your feedback in the comments section to help us improve!
Follow us on twitter at twitter.com/interwebcomics