Talia is all set to meet a handsome prince – but a wicked sorceress is determined to ruin her happiness. However, Talia just keeps rising to the challenge – literally – as she gets bigger, badder, and buffer! Soon, this Growing Beauty is more than ready to smack down her tormentor!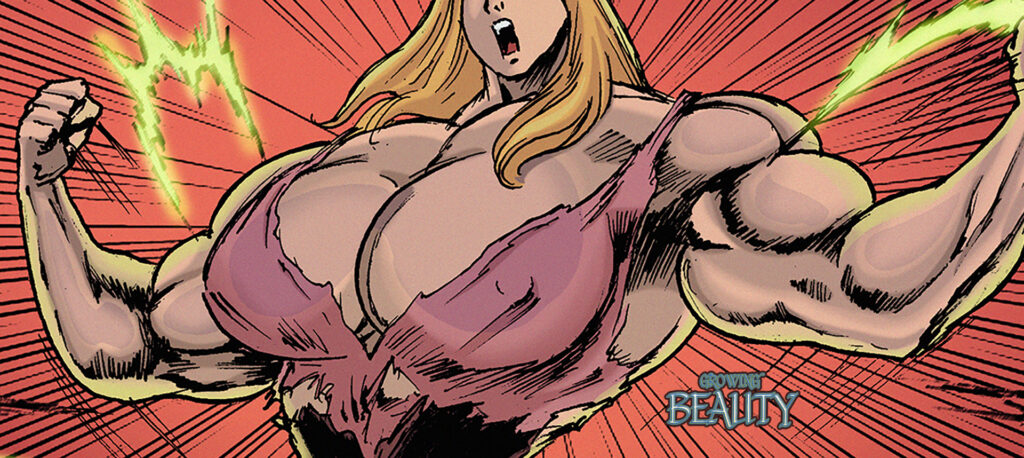 Synopsis: The fair maiden Talia, gifted by good faeries, is set to meet her prince. However, an evil faerie plots to put a stop to this. Unfortunately for our villainess, each one of her attempts to strike Talia down only manages to strengthen our heroine (in more ways than one)!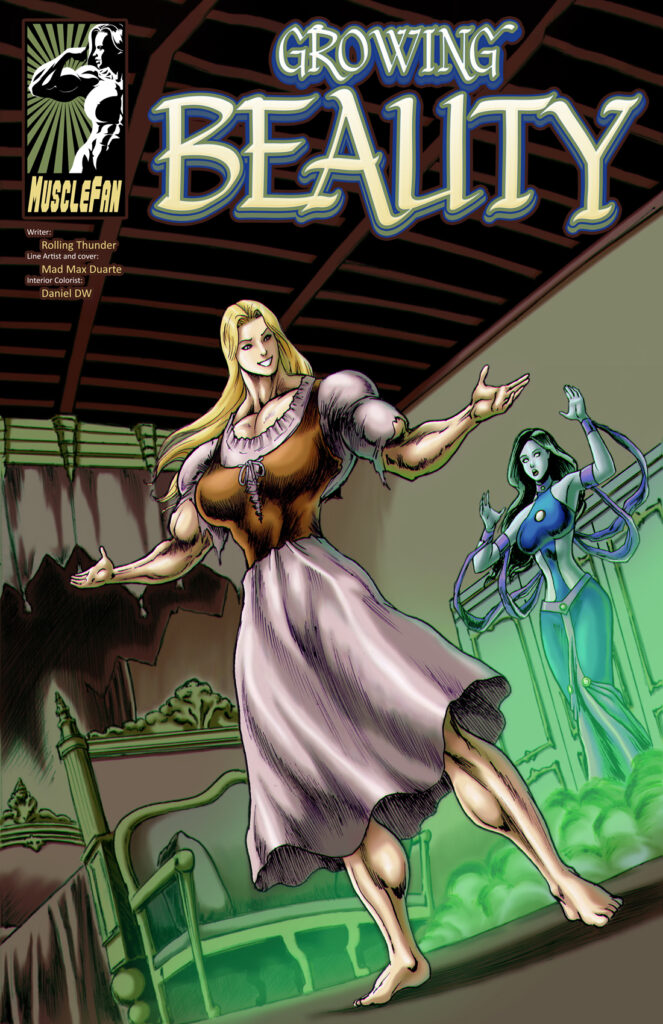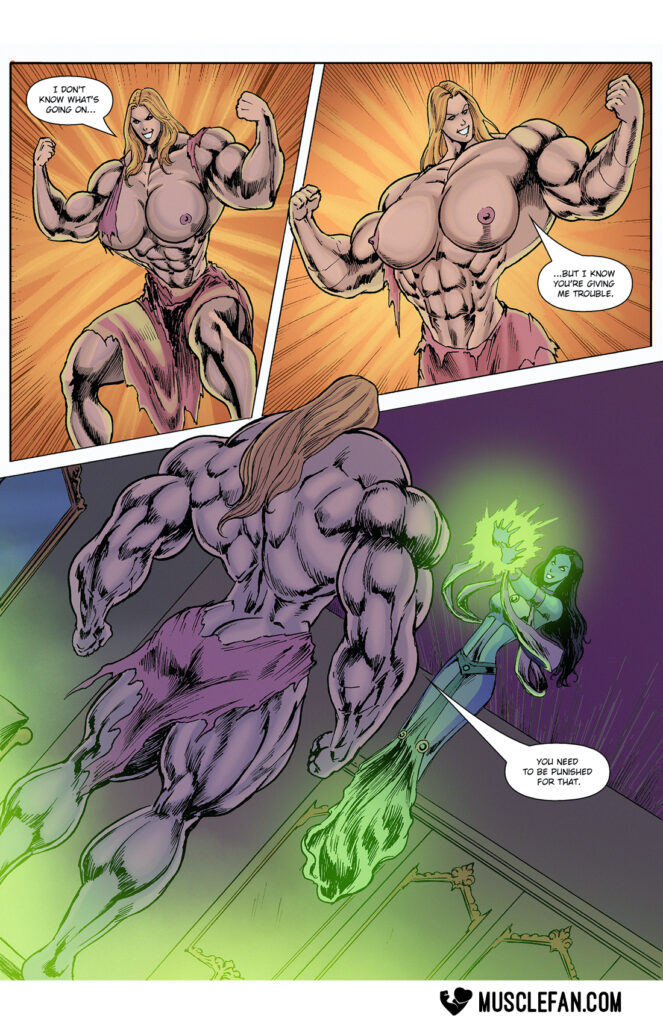 Written By: Rolling Thunder
Lineart By: Mad Max Duarte
Colors By: Daniel Dw
Tags: female muscle, muscle growth, height increase, feats of strength, clothes ripping, fantasy, revenge, magic
Pages: 10 + 1 cover
Issue Release Date: August 10th, 2023
Issue Link: Growing Beauty
To download this comic and all of our other female muscle comics purchase a 1-month membership to Muscle Fan!
ALSO:
What did you think about Growing Beauty? Let us know your feedback in the comments section to help us improve!
Follow us on twitter at twitter.com/interwebcomics