Once upon a time, there was a fair princess named Cordelia. Life was going great for her – she had a loyal knight to serve her, and a handsome prince was to wed her. One day, however, she stumbled upon a magic book that caused her to become an inhumanly strong mini-giantess! Now, this Princess of Muscle wants to keep living her life… but it's going to take some adjustments!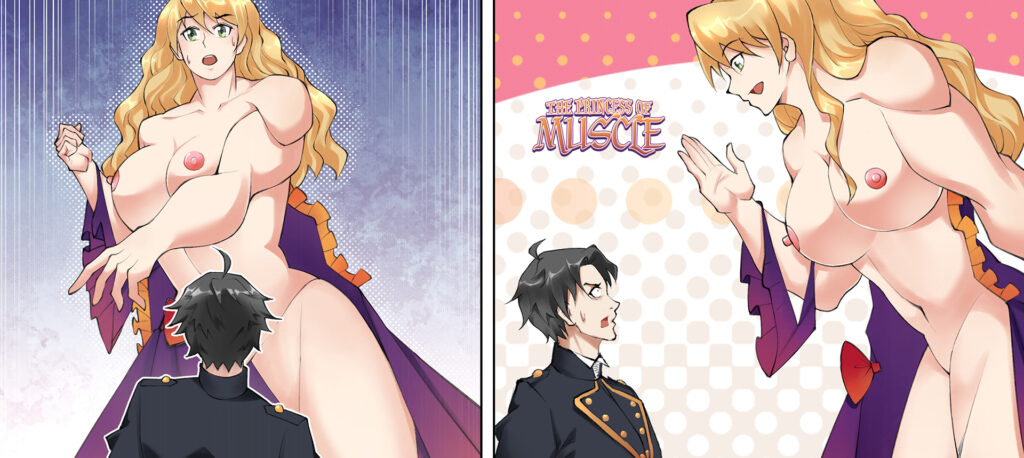 Synopsis: Sir Kenneth is the sworn sword of Princess Cordelia and has dutifully served as such for several years. However, a recent change in the princess has left him wondering if his services are still required…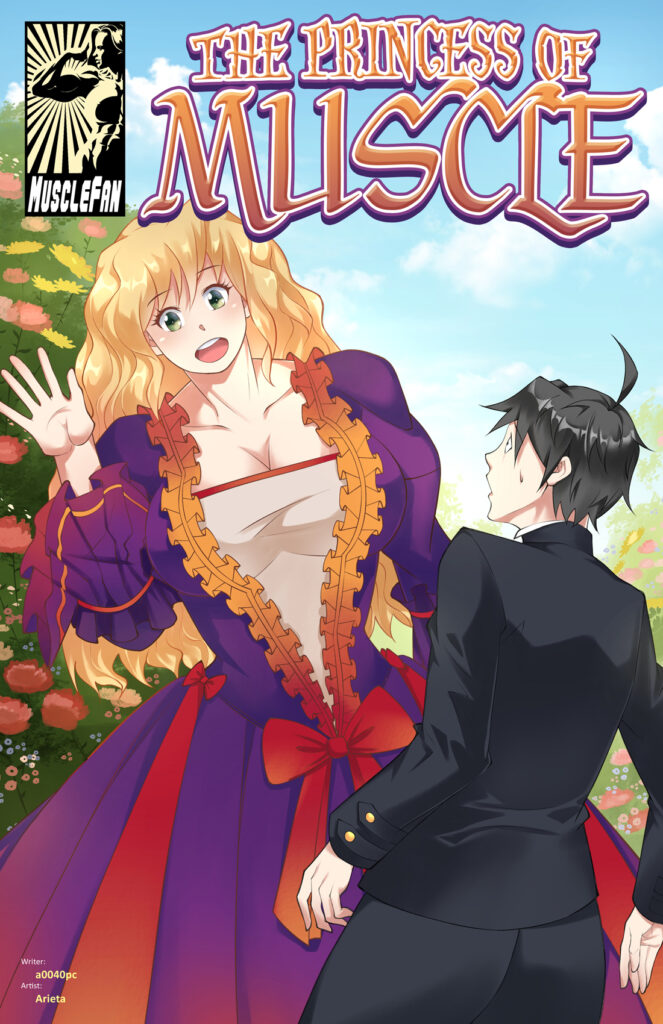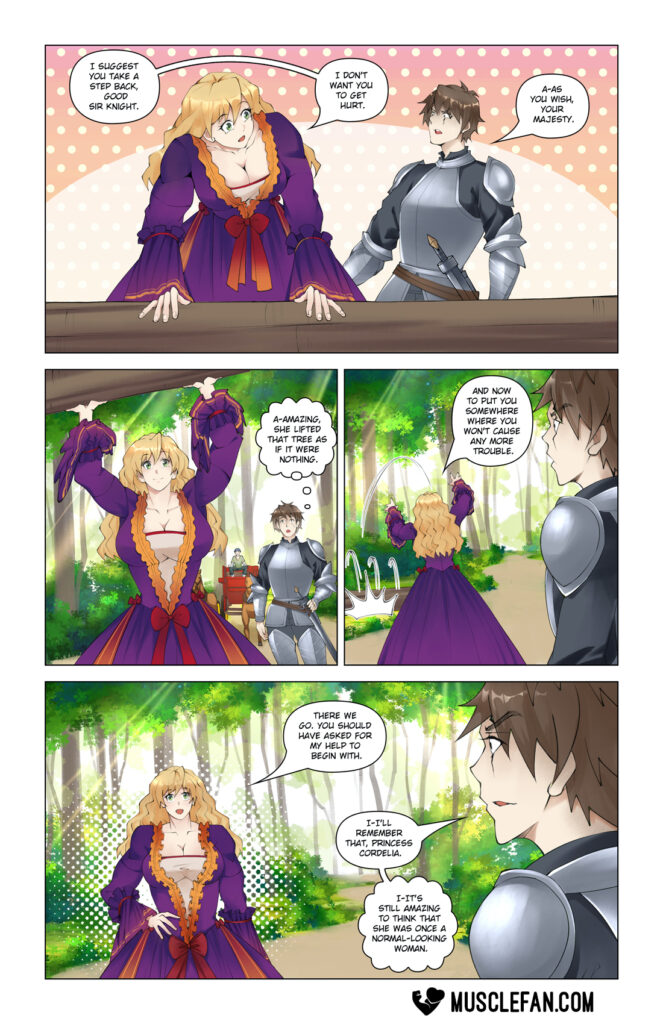 Written By: a0040pc
Artwork By: Tang (Studio Arieta)
Tags: female muscle, muscle growth, height increase, feats of strength, clothes ripping, magic
Pages: 10 + 1 cover
Issue Release Date: May 24th, 2023
Issue Link: The Princess of Muscle
To download this comic and all of our other female muscle comics purchase a 1-month membership to Muscle Fan!
ALSO: