Nellie's struggling to adjust to life building a homestead in the wilderness with her new husband. The work is hard, and she's both short and slight. However, thanks to an herbal remedy courtesy of a Native woman, her troubles are nothing a little Pioneer Love Power can't fix!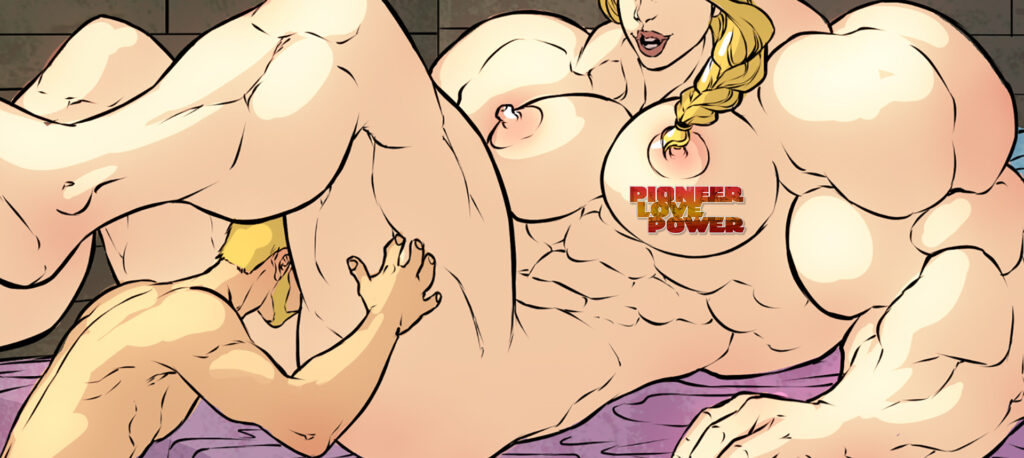 Synopsis: Nellie Swyers is too small and weak for frontier life in colonial America. She gets help from an unlikely source, one that adds to her strength – but only by drawing strength from another!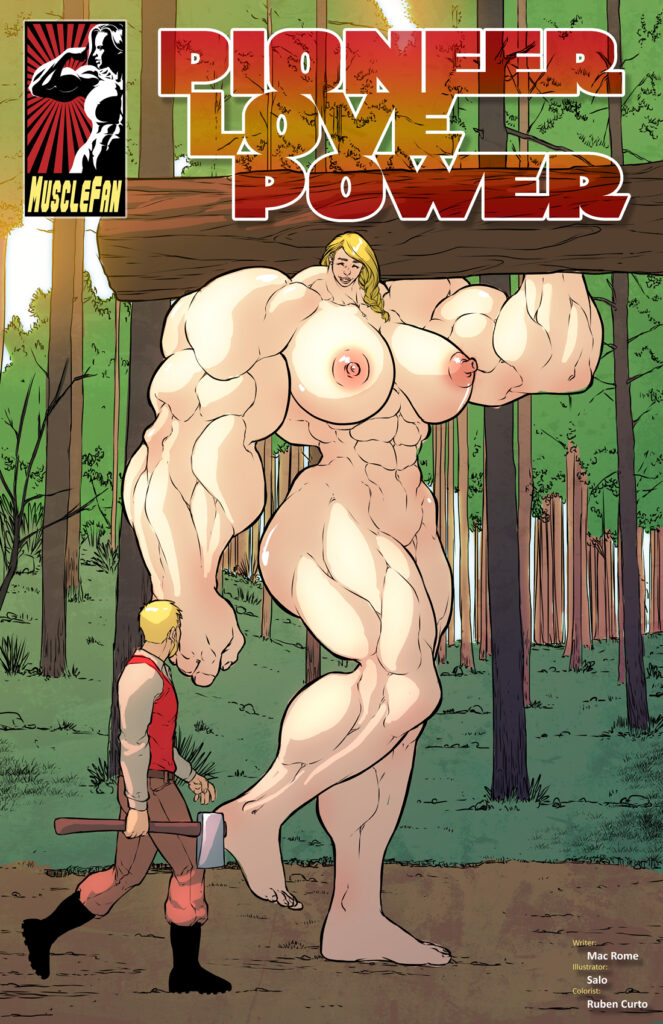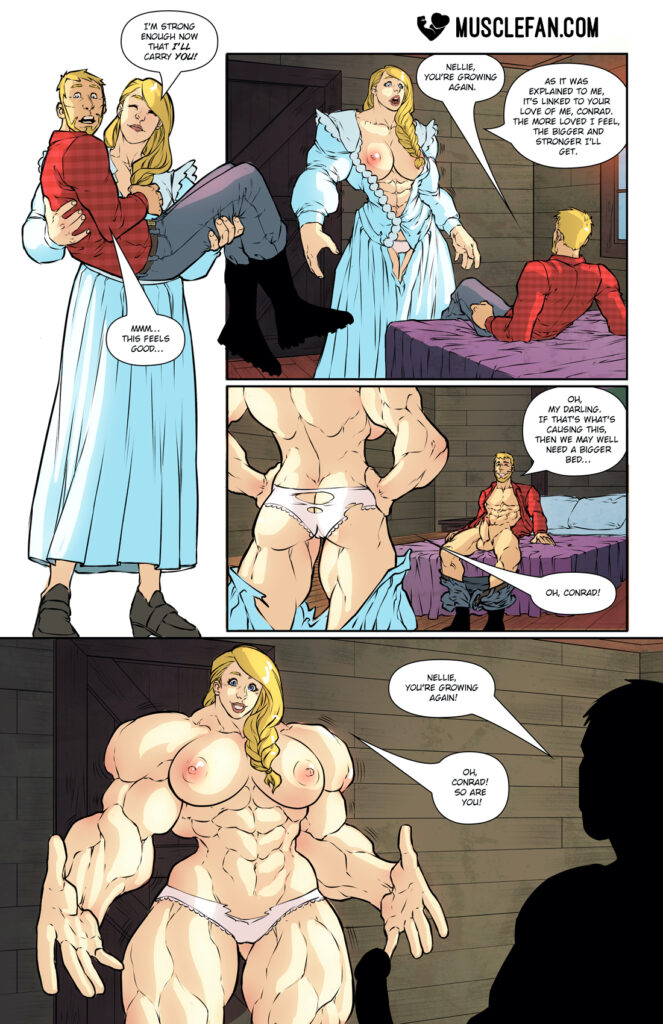 Written By: Mac Rome
Lineart By: Salo
Color By: Ruben Curto
Tags: female muscle, muscle growth, height increase, feats of strength, lift and carry, clothes ripping, shoes ripping, sex, pleasure, magic
Pages: 10 + 1 cover
Issue Release Date: March 24th, 2023
Issue Link: Pioneer Love Power
To download this comic and all of our other female muscle comics purchase a 1-month membership to Muscle Fan!
ALSO: