A daring researcher learns the legendary origins of a jungle tribe's gigantic protectors before enjoying an intimate first hand experience with them both in Massive Passion 2!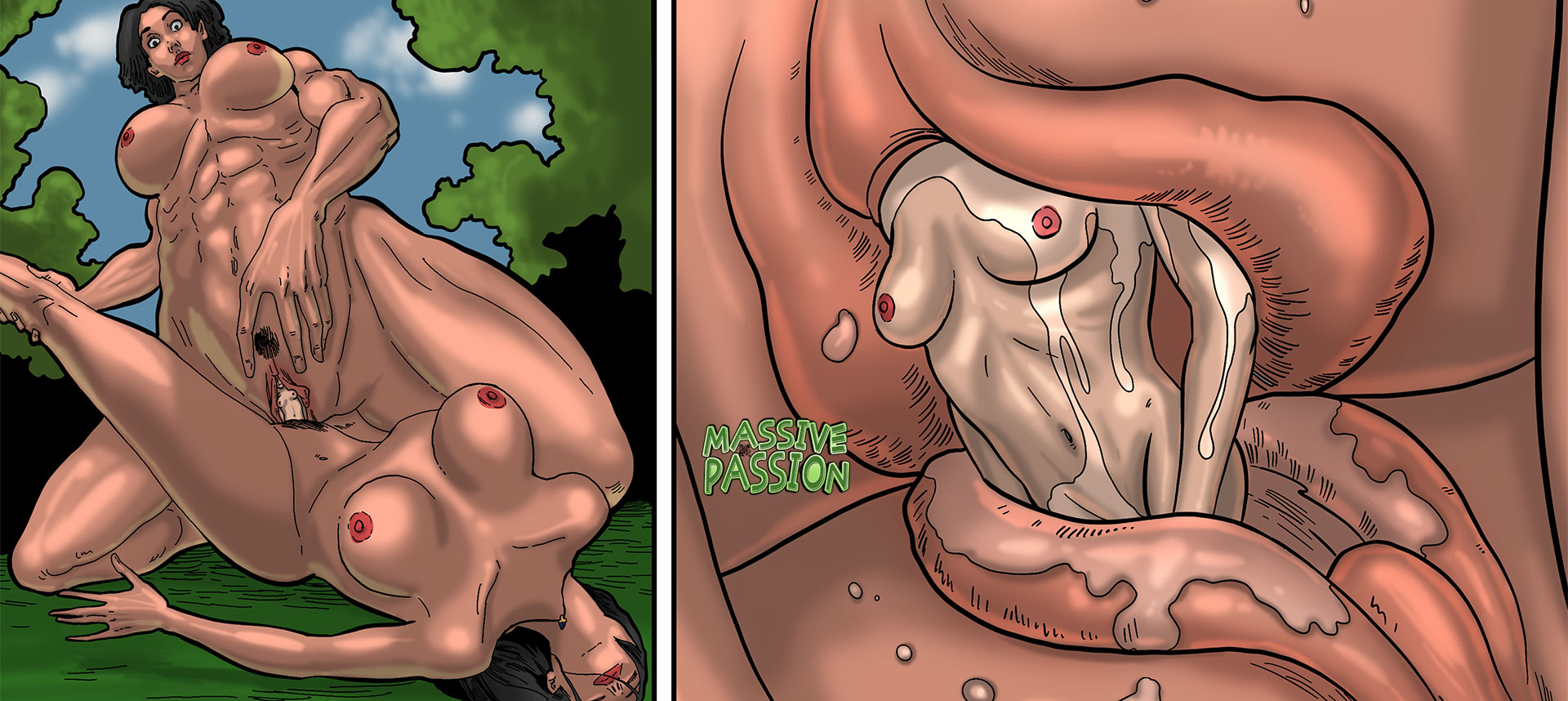 Synopsis: Heather learns of the origins of the village's guardians Sando and Kachori. She ventures into the forest to meet them, having a close encounter with Kachori. They eventually meet with the larger guardian, Sando, and they indulge in a lovemaking session for the ages!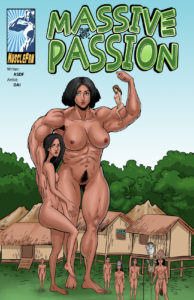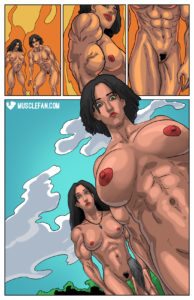 Tags: female muscle, muscle growth, height increase, amazon, giantess, sex, lesbian, size difference, insertion, magic
Issue Release Date: November 10th, 2019
Written By: asdf
Artwork By: Dai (Sedna Studio)
Series Link: Massive Passion
Download this comic and all of our other Female Muscle comics at MuscleFan.com!
ALSO:
What did you think of Massive Passion 2? Let us know your feedback in the comments section to help us improve!
Follow us on twitter at twitter.com/interwebcomics