In Muscle Fan's latest release, Amorous Escalation, an entire city is crushed under the growing height and might of two bodybuilders-turned-goddesses as they battle each other for the heart of a sexy bystander! Readers who enjoy comics featuring women growing impossibly tall and muscular, catfights with cataclysmic consequences, and giantess lesbian sex scenes don't want to miss out on this one!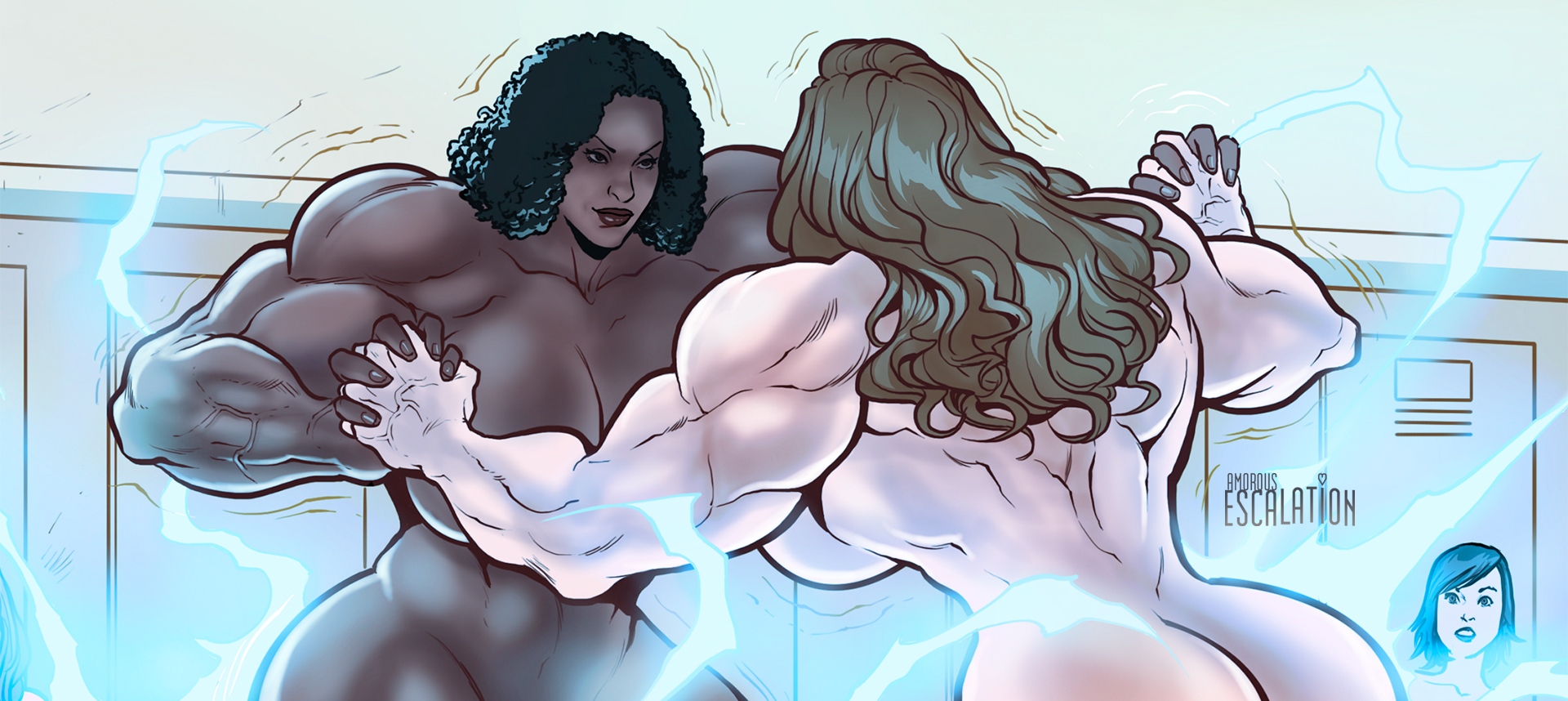 Synopsis: A young woman catches the eye of two gym rats, both set on winning her heart, setting them on a collision course. Now caught in an ever escalating competition to prove herself worthy of her affections, who shall win the day and take home the ultimate prize?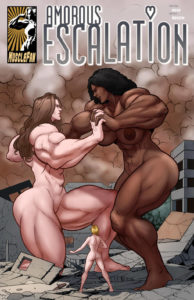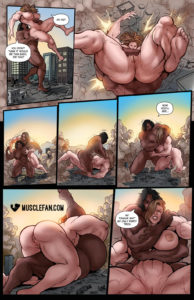 Tags: female muscle, muscle growth, height increase, sex, giantess, destruction, size difference, wrestling, catfight, lesbian, magic
Issue release date: December 10th, 2018
Written by: asdf
Artwork by: r2roh
Issue Link: Amorous Escalation
Download this comic and all of our other Female Muscle comics at MuscleFan.com!
ALSO:
What did you think of Amorous Escalation? Let us know your feedback in the comments section to help us improve!
Follow us on twitter at twitter.com/interwebcomics