Thanks to a rare clerical error, Muscle Fan's latest release The Redd Effect offers members a unique product: two of our talented artists presenting their wildly different interpretations of the exact same script!
It's two servings of sexy female muscle growth goodness for the price of one!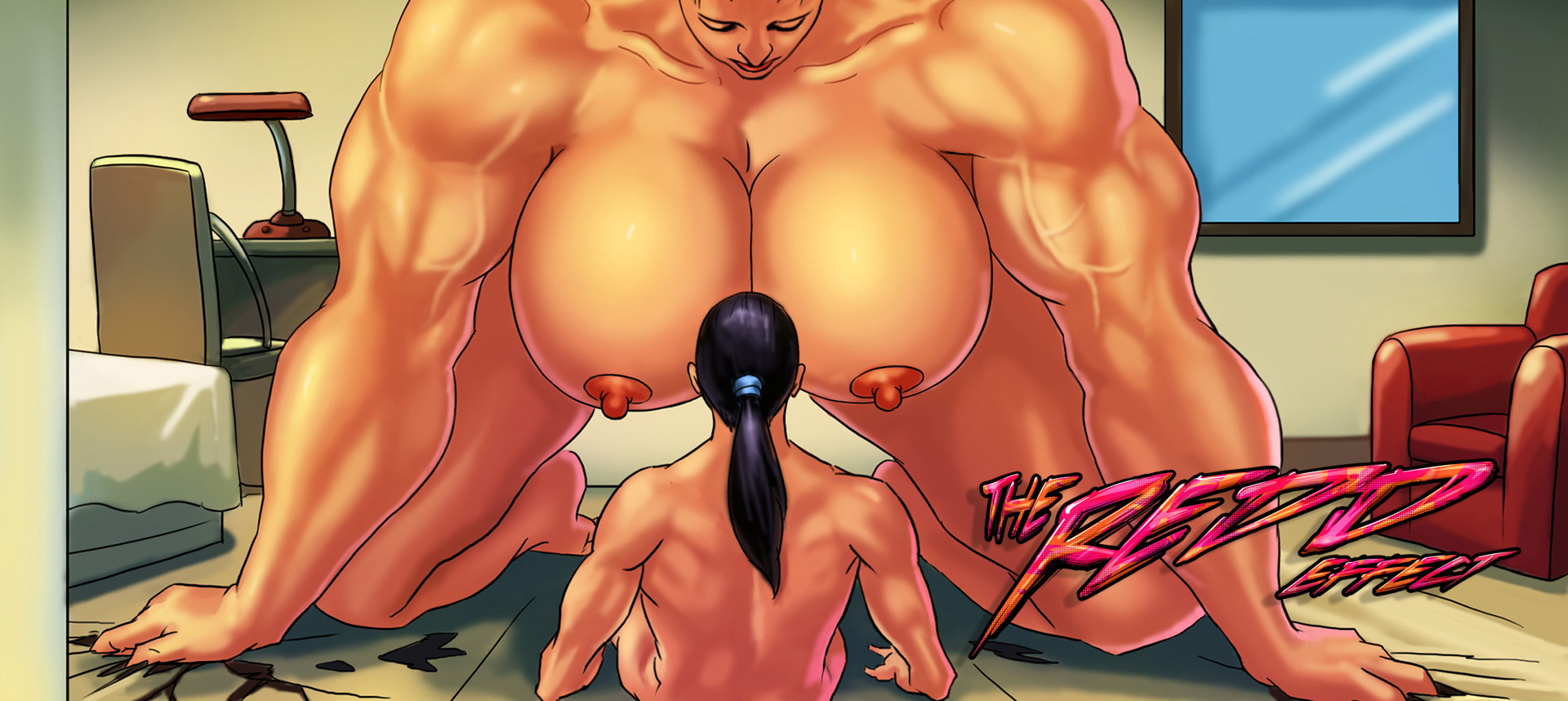 Synopsis: Anya Redd has been struggling to increase her muscles through training without success. She seeks out an old friend of her to help solve that problem with science. A solution is found, which gives Anya quite more than what she expected…
Release Date: November 24th, 2015
Written by: Rolling Thunder
Main Artwork by: Hart (Sedna Studios)
Sketch Version by: Jin (Sedna Studios)
Tags: Female muscle growth, height growth, breast growth, outgrowing clothes, destruction, sex, blowjob, growth during blowjob, science
Issue Link: The Redd Effect
Download this comic and all of our other female muscle comics with a single 1-month membership to Muscle Fan Comics.
And don't forget: Muscle Fan is bitcoin-friendly!