Muscle Fan's new release stars a Body-Building Bimbo who's got big muscles, a hard body… and a thick skull. She doesn't even seem to notice that she keeps getting bigger and stronger – and she also doesn't know her own strength!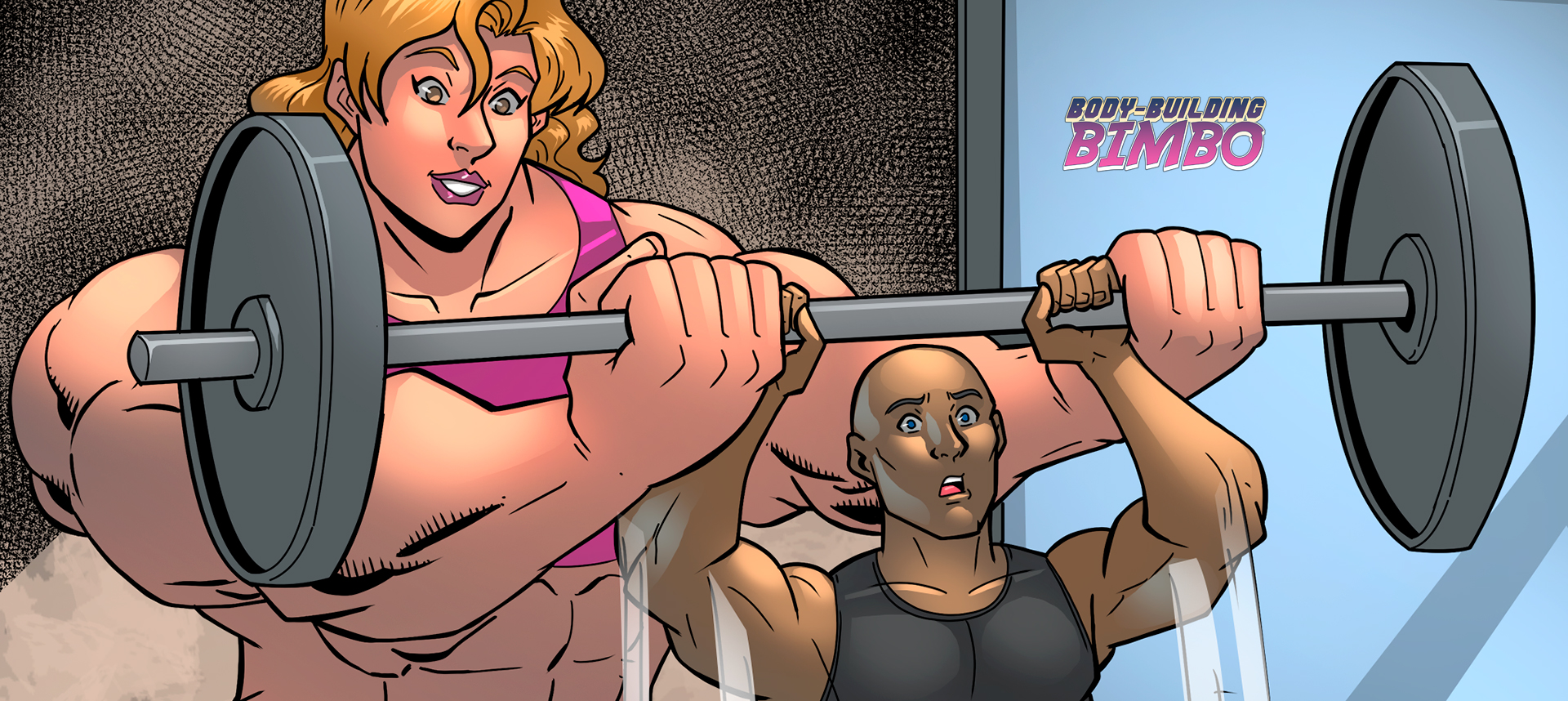 Synopsis: It never hurts to have a personal trainer… unless they can get stronger than an ox (and are just as dumb)!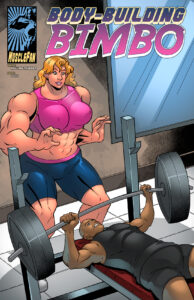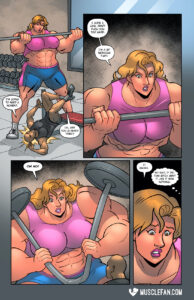 Written By: Rolling Thunder
Artwork By: Octo
Tags: female muscle, muscle growth, height increase, feats of strength, destruction, humiliation, comedy, bimbo
Pages: 10 + 1 cover
Issue Release Date: September 24th, 2021
Issue Link: Body-Building Bimbo
To download this comic and all of our other female muscle comics purchase a 1-month membership to Muscle Fan!
ALSO: