In the debut chapter of The Genie's Gift, a shy museum worker isn't careful enough with the wording of her wishes and suddenly gains a body too powerful for her clothing to contain!
Synopsis: A set of artifacts are delivered to a museum for authentication. Among the items sent is an oil lamp containing a powerful genie within. It hasn't been released from its vessel for many centuries… until now, when it grants a wish for strength!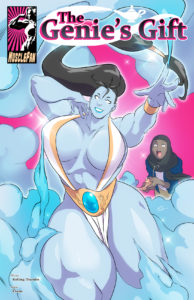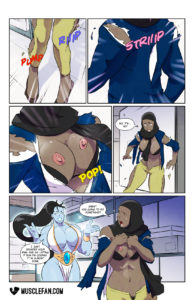 Tags: female muscle, muscle growth, clothes ripping, clothes destruction, breast expansion, height increase, magic
Issue Release Date: October 24th, 2019
Written By: Rolling Thunder
Artwork By: Exemi
Issue Link: The Genie's Gift
Download this comic and all of our other Female Muscle comics at MuscleFan.com!
ALSO:
What did you think of The Genie's Gift? Let us know your feedback in the comments section to help us improve!
Follow us on twitter at twitter.com/interwebcomics