She Fell From the Sky continues today, finally bringing musclebound heroine Tamara face-to-face with the sinister witch who's been responsible for all her troubles! Can Tamara's brawn win the day… or will her strength fail her against this maleficent sorceress' power?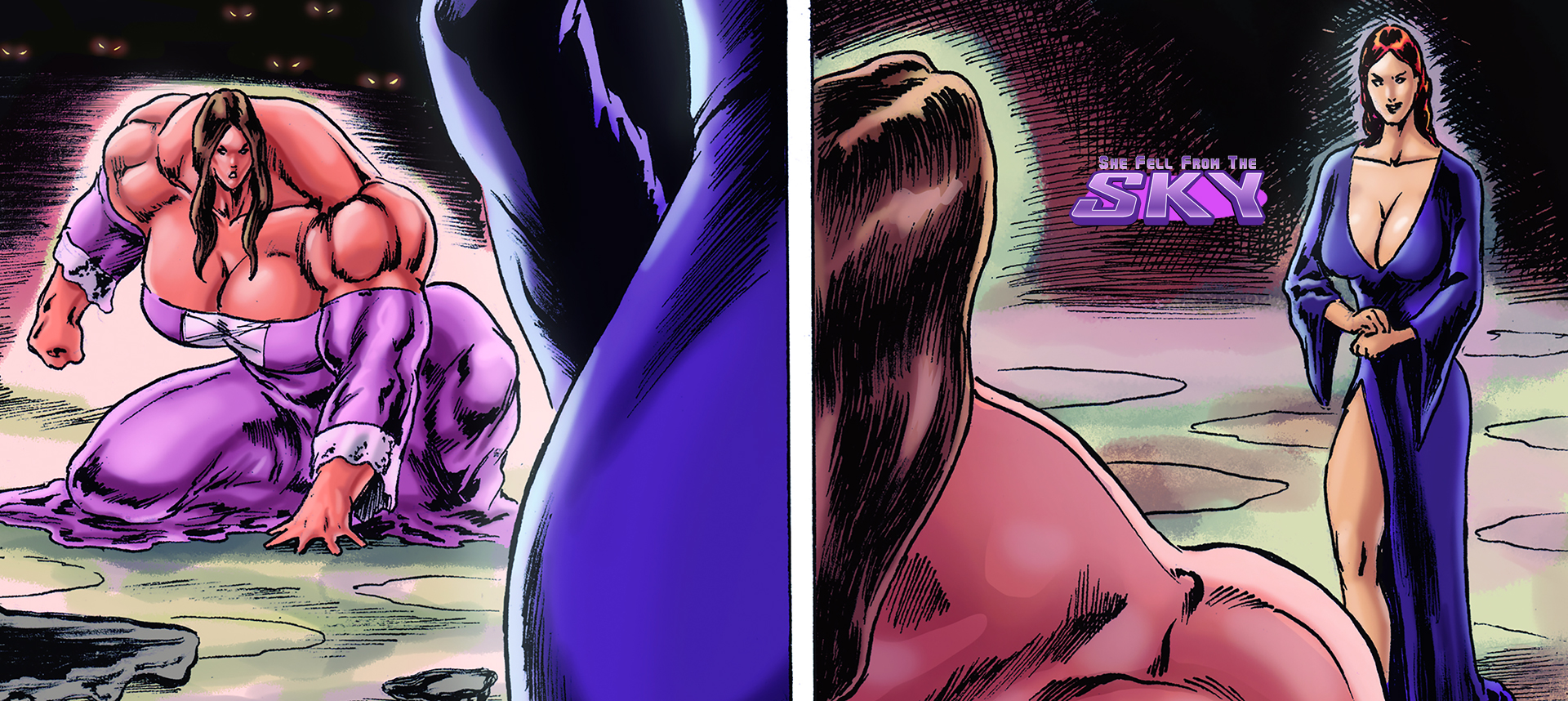 Synopsis: Kidnapped from Earth, Tamara Rita Fels is believed to be the prophesied Knight of Daskar, especially after she defeated the "burning rage" of a magically created dragon. Now a witch has kidnapped Fred, Tamara's new love. To rescue him, Tamara must face the "Violet Horror" feared throughout her new home with less protection than ever…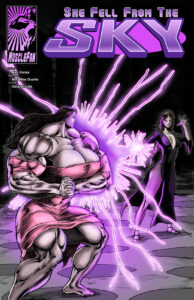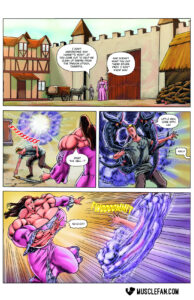 Written By: Mac Rome
Lineart By: Mad Max Duarte
Color By: Omar Vinole
Tags: female muscle, muscle growth, muscle loss, height increase, size transfer, muscle transfer, clothes ripping, sex, blowjob, feats of strength, lift and carry, destruction, leaping, magic
Pages: 10 + 1 cover
Issue Release Date: July 24th, 2021
Series Link: She Fell From The Sky
To download this comic and all of our other female muscle comics purchase a 1-month membership to Muscle Fan!
ALSO: