What begins as an ordinary blind date quickly turns into a strange (but sexy) situation when Basil discovers his date has a "strong" reaction to ingesting meat! Check out this comic to see the delicious results of combining Pepper and Protein!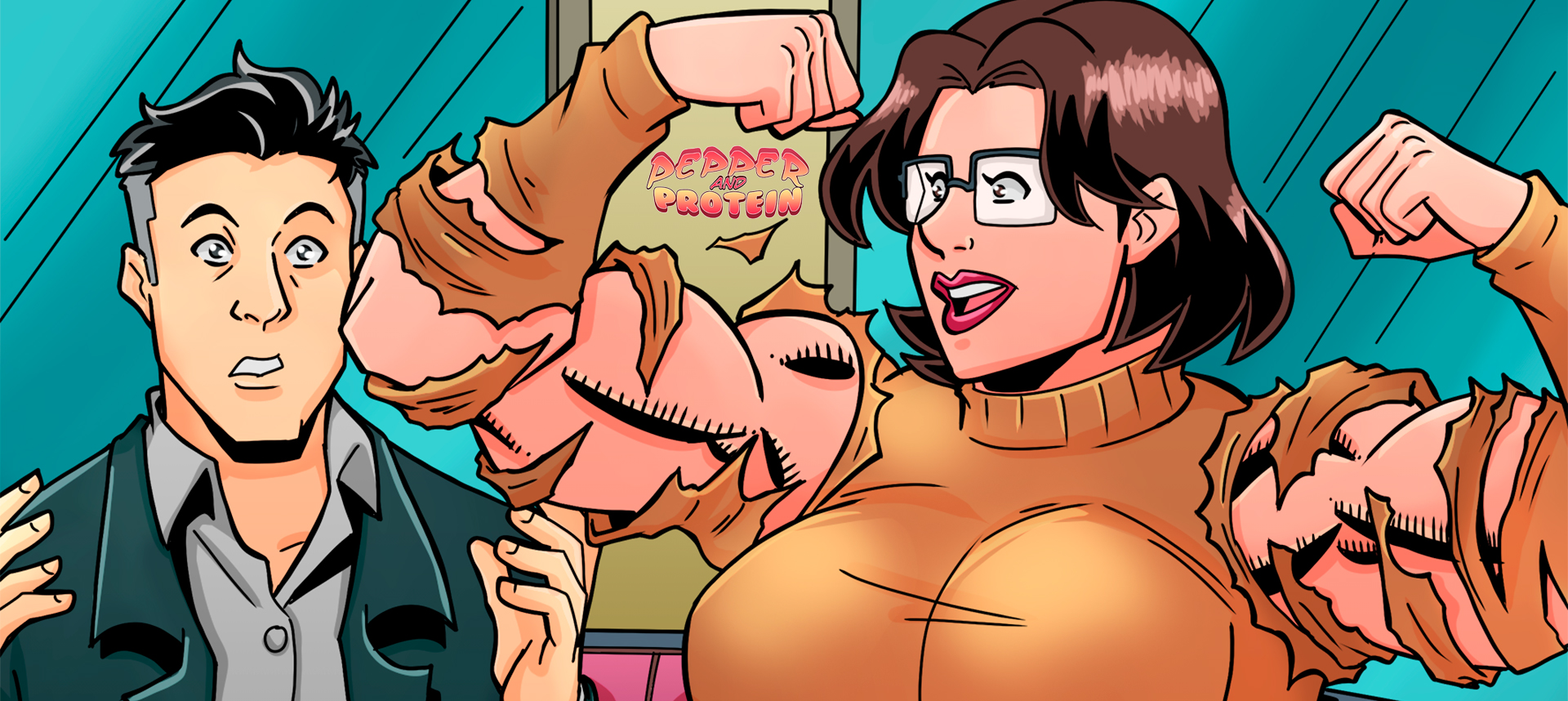 Synopsis: A blind date with Pepper Salinas turns interesting when Basil Porter finds out the committed vegan gets beefier whenever she eats meat.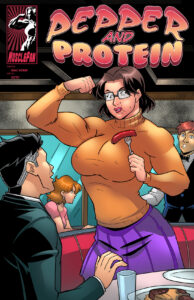 Written By: Mac Rome
Artwork By: Octo
Tags: female muscle, muscle growth, height increase, clothes ripping, lift and carry, destruction, sex, blowjob, eat and grow, nerdy girl
Pages: 10 + 1 cover
Issue Release Date: May 24th, 2022
Issue Link: Pepper and Protein
To download this comic and all of our other female muscle comics purchase a 1-month membership to Muscle Fan!
ALSO: