Leather Lady, the steampunk strongwoman, returns to battle a technological nightmare – the legendary Loch Ness Monster! Will Nessie chew her up and spit her out, or is Leather Lady about to do the monster mash?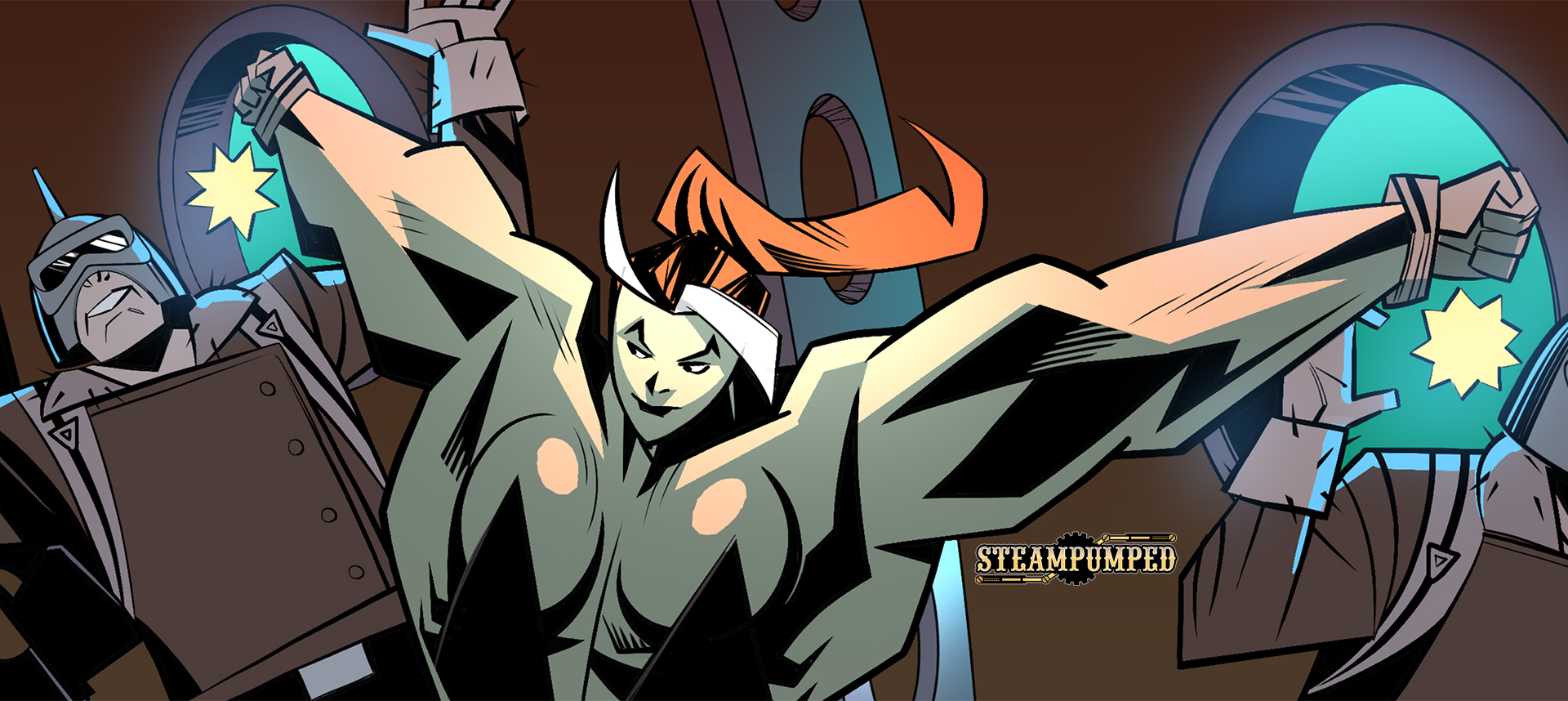 Synopsis: Super-strong "Leather Lady" Lucy Strang has set out to rescue her beloved James from the Jet Men who kidnapped him. Thankfully, James left her a clue that leads her to a cave in Wick's Bay, Scotland, where people even poorer than those she normally helps hold the secret to the Jet Men. But what will happen when Lucy gets swallowed by the Jet Men's Loch Ness Monster?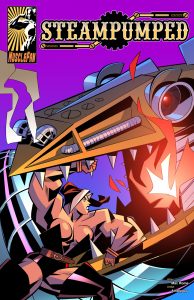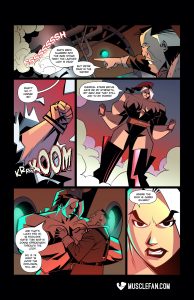 Written By: Mac Rome
Artwork By: Amblagar
Tags: female muscle, muscle growth, height increase, superhero, lift and carry, feats of strength, destruction, sex, science
Pages: 10 + 1 cover
Issue Release Date: February 10th, 2021
Series Link: Steampumped
To download this comic and all of our other female muscle comics purchase a 1-month membership to Muscle Fan!