After almost four years of anticipation, Steampumped makes its grand return with a thrilling third adventure that pits Muscle Fan heroine Lucy Strang in a life-or-death struggle against an army of flying pirates!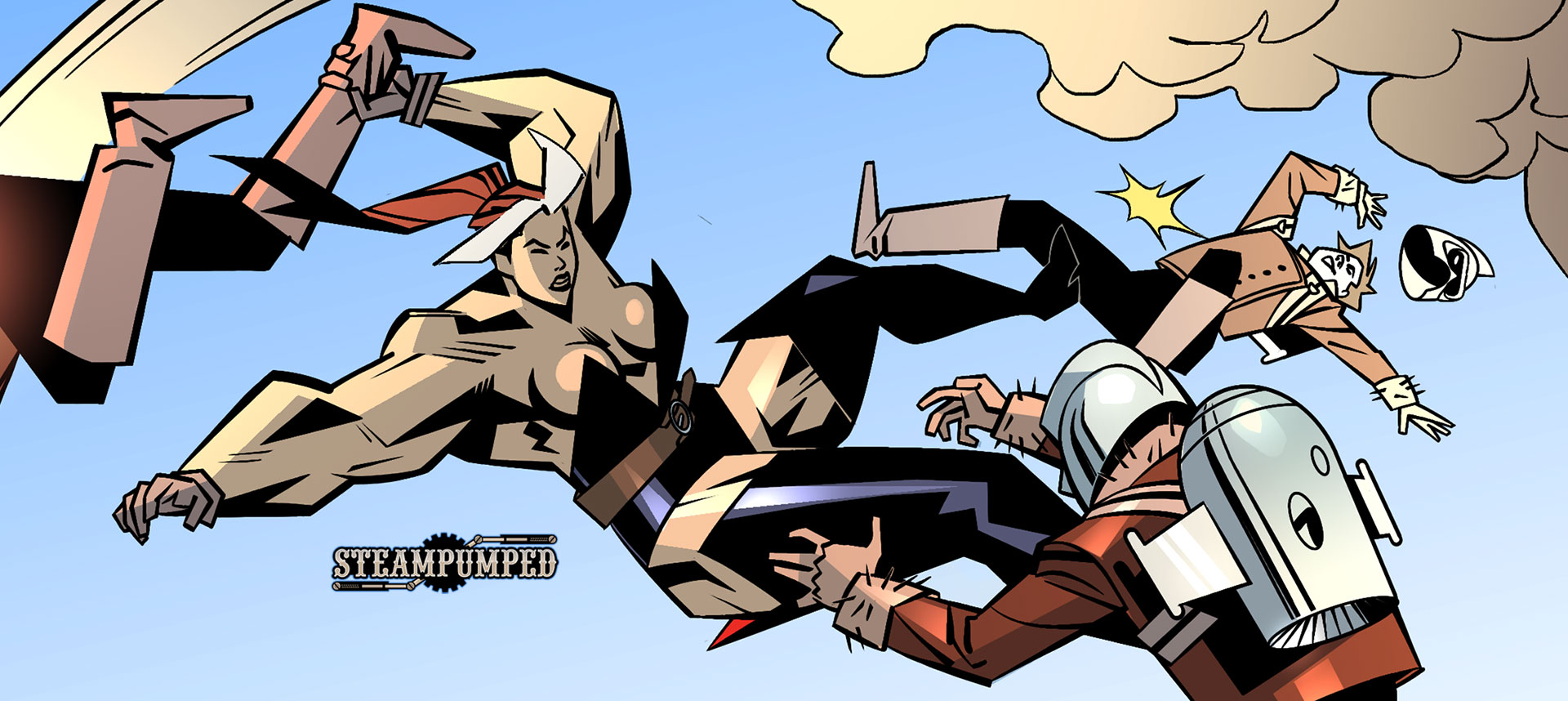 Synopsis: In the spring of 1889, super-strong Lucy Strang, protector of the poor in Edinburgh's under-city, and her fiancée, brilliant scientist Dr. James Gilvary, are enjoying a day out when the city is attacked by men wearing steam-powered jetpacks launching themselves from lighter-than-air ships! The Leather Lady must go into action above ground to protect the city, but is she enough to fight an airborne army? And what will happen to James while she does?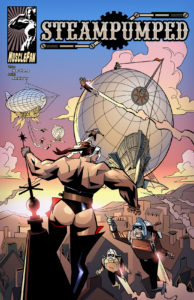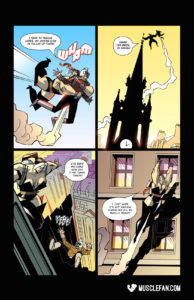 Tags: female muscle, superhero, lift and carry, feats of strength, sex, science
Issue Release Date: March 24th, 2020
Written By: Mac Rome
Artwork By: Amblagar
Series Link: Steampumped
Download this comic and all of our other Female Muscle comics at MuscleFan.com!
ALSO:
What did you think of Steampumped 3? Let us know your feedback in the comments section to help us improve!
Follow us on twitter at twitter.com/interwebcomics