Muscle Fan's steampunk heroine Lucy Strang returns in the action-packed second issue of Steampumped, pitting her in a one-on-one death match against one of history's most dangerous killers – Jack the Ripper!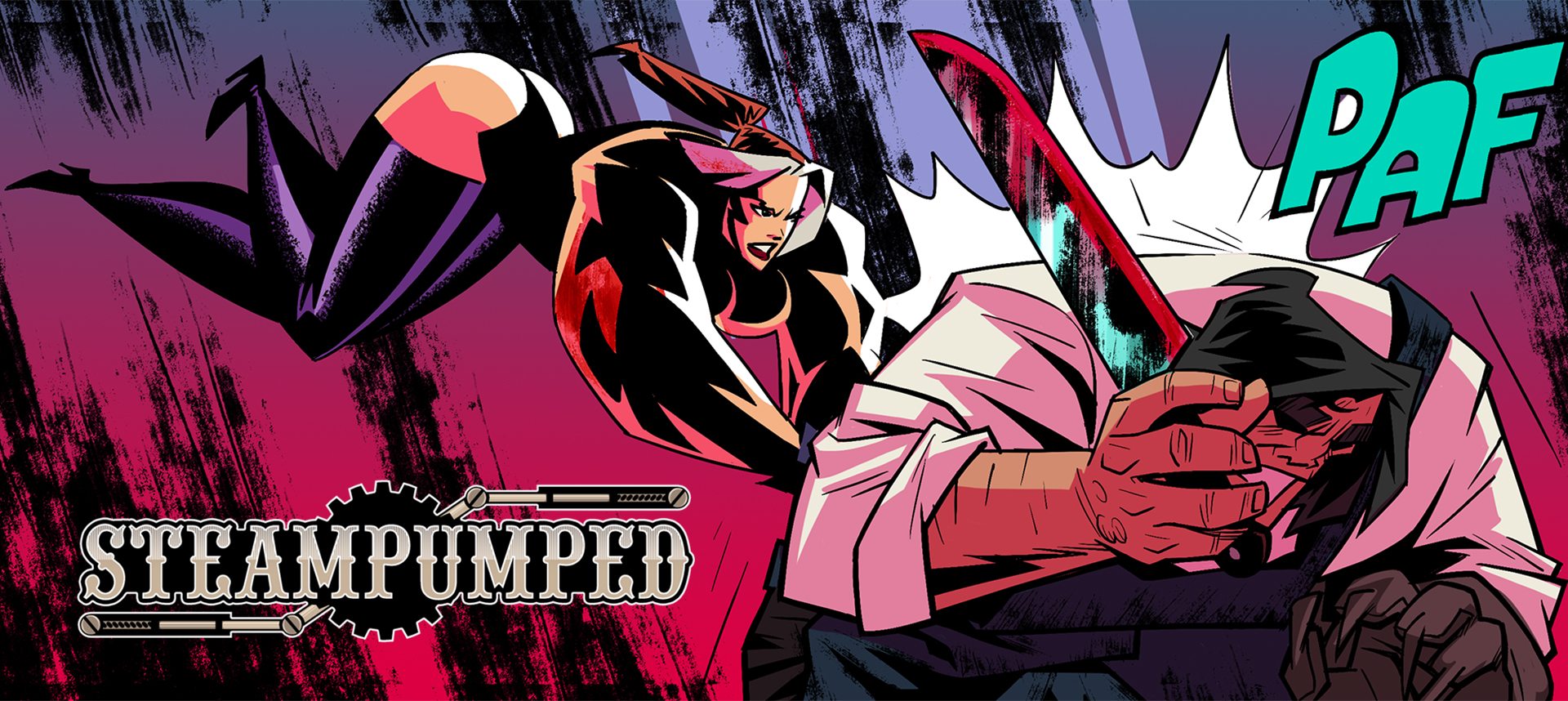 Synopsis: Life-saving steam treatments have turned Lucy Strang into a powerhouse who has used her newfound strength to protect the poverty-stricken residents of Edinburgh's under-city in late 1888. But the super-strong "Leather Lady" defeating men has drawn the attention of the man who calls himself Leather Apron. Can Lucy survive her battle with Jack the Ripper?
Tags: Female muscle growth, super-strength, sex, violence
Issue release date: June 10th, 2016
Written by: Mac Rome
Artwork by: Amblagar
Series Link: Steampumped
Download this comic and all of our other Female Muscle comics at MuscleFan.com!