The second chapter of Dueling Divas has arrived! If you enjoyed last issue's combination of sex, attribute-theft-based transformations, and muscular ladies duking it out, then you'll be happy to know that this issue includes even more of each!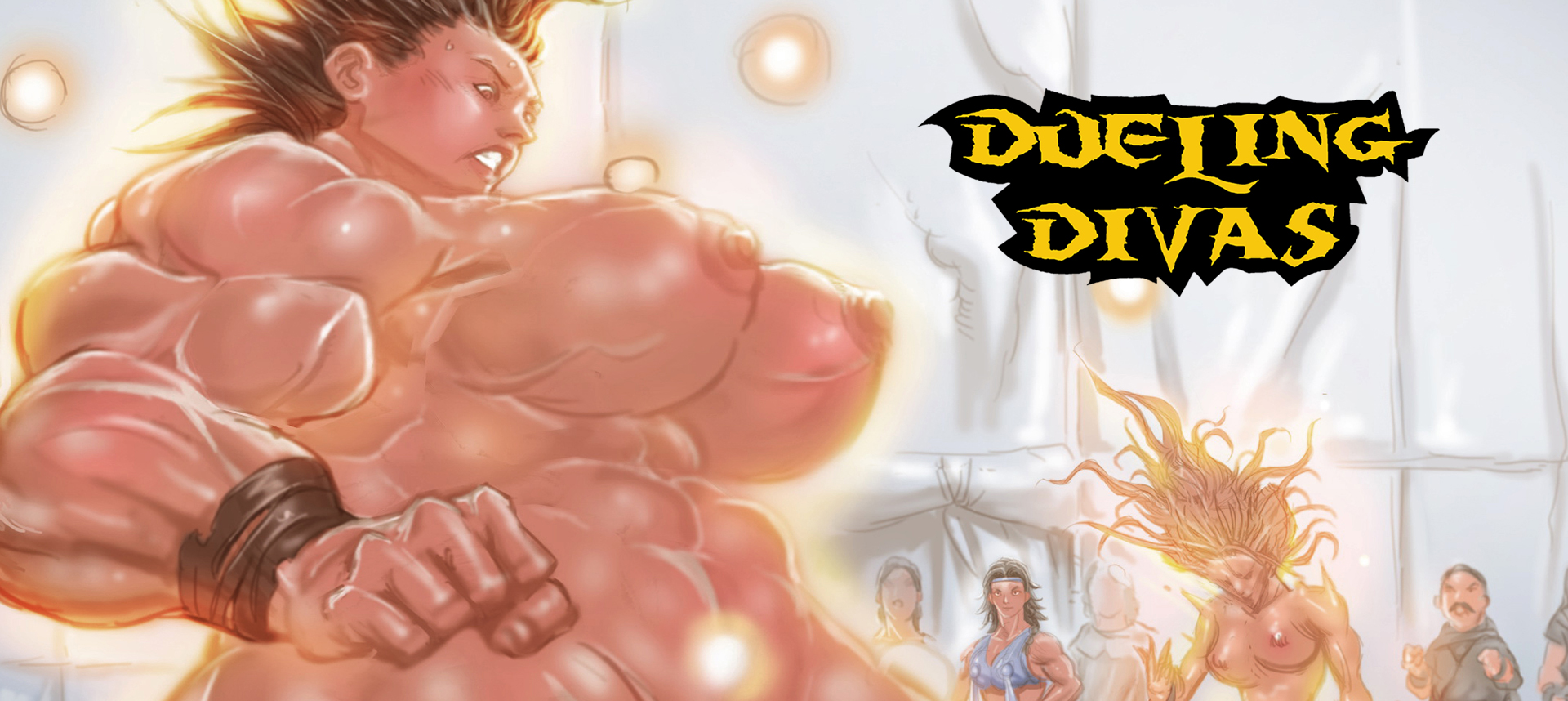 Synopsis: Sandra has fought her way to a final confrontation with Eva, the bandit queen who has captured her village. Who will prevail, and what unfathomable form will their bodies take after this unprecedented streak of victories?
Tags: Breast expansion, ass expansion, muscle growth, deflation, transfer, lesbian, sex, magic
Issue release date: May 24th, 2016
Written by: Extremist
Artwork by: BigJ (Sedna Studio)
Series Link: Dueling Divas
Download this comic and all of our other Female Muscle comics at MuscleFan.com!