Considering how many female muscle growth comics we've created thus far, it is somewhat astounding to think it took us this long to broach the most obvious of topics: super-heroes!

Not only is the debut issue of Urban Amazon our first superhero title and our first cross-site spin-off (our hero originally debuting in the incredible popular Expansion Fan superhero parody The Cleavage Crusader), but it currently also holds the distinction of being our longest full colour comic to date: 20 pages of non-stop sexy muscle growth and exciting superhero action!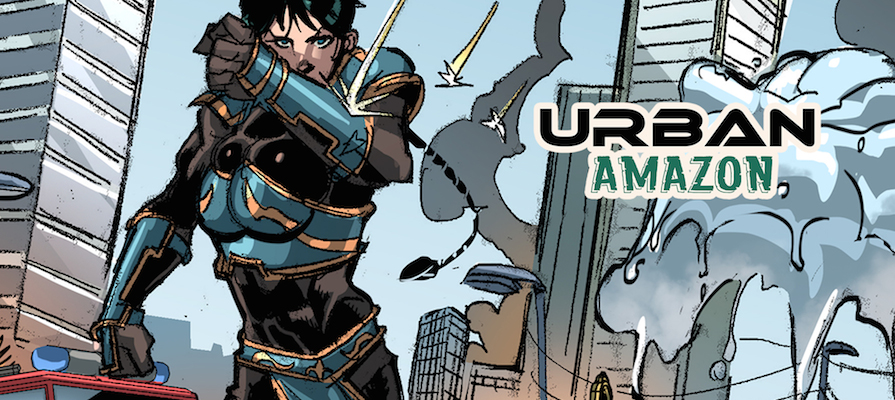 Synopsis: Driven by an unknown force to climb a mountain on the other side of the world, a spoiled celebrity heiress discovers the lair of a wanted war criminal and a magical suit of armour. From the pages of The Cleavage Crusader, witness the birth of Titan Peaks' mightiest hero!
Tags: Female muscle, muscle growth, height increase, crushing, clothes ripping, uneven growth, hair growth, magic, superhero
Issue release date: October 24th, 2015
Written by: Valeyard Vince
Artwork by: Andrea Errico
Issue Link: Urban Amazon: Birth of a Champion
Download this comic and all of our other Female Muscle comics at MuscleFan.com!