Cassidy has become the biggest, baddest goth girl in town – and it seems like her strength spell might not be done with her yet! What's a growing goth girl like her gonna do with all that power? Find out as Gothic Gains continues!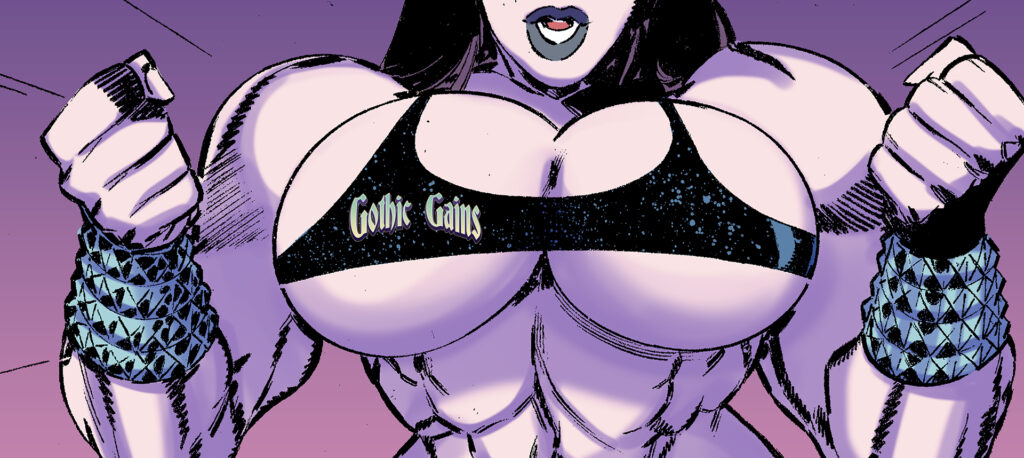 Synopsis: Cassidy just got herself an upgrade, going from gothic beauty to towering bombshell. With an ex-boyfriend in her rear view, she's looking to find a new way of life for herself — not to mention finding the best use for her new body.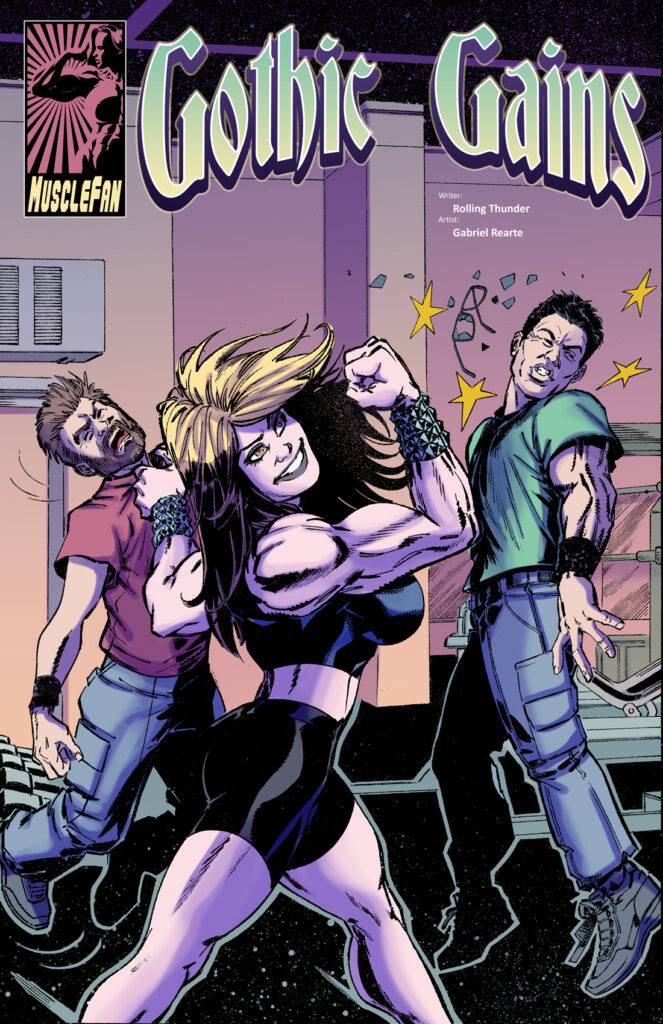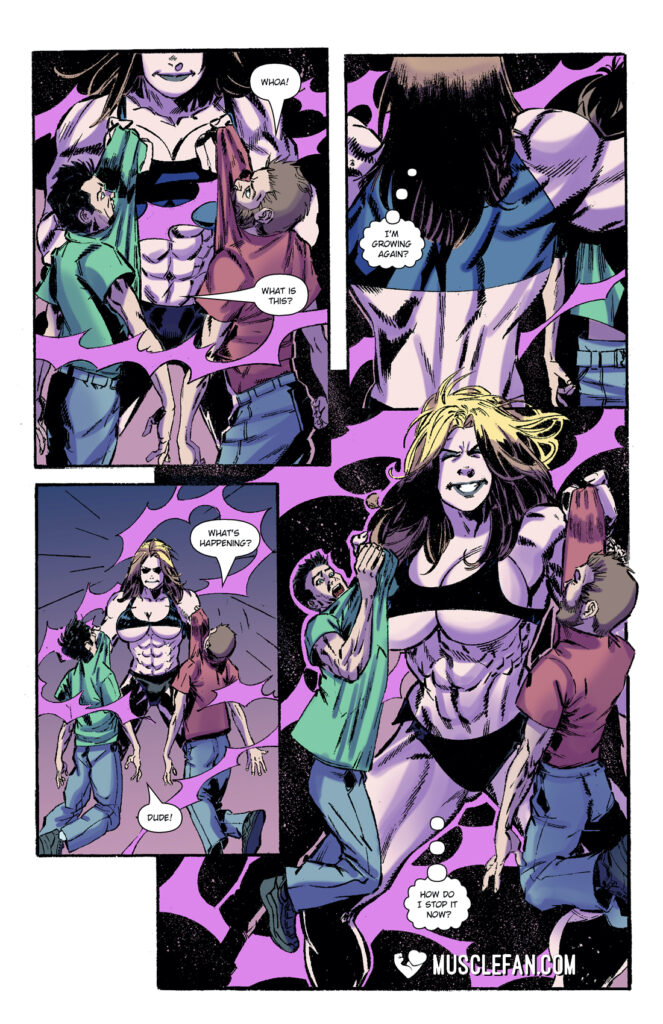 Written By: Rolling Thunder
Artwork By: Gabriel Rearte (AlterComics)
Tags: female muscle, muscle growth, clothes ripping, height increase, breast expansion, ass expansion, attribute theft, muscle transfer, size transfer, muscle loss, revenge, feats of strength, humiliation, workout, natural fitness, magic
Pages: 10 + 1 cover
Issue Release Date: November 10th, 2023
Series Link: Gothic Gains
To download this comic and all of our other female muscle comics purchase a 1-month membership to Muscle Fan!
ALSO:
What did you think about Gothic Gains 2? Let us know your feedback in the comments section to help us improve!
Follow us on twitter at twitter.com/interwebcomics