Potion shop owner Cassie is an elf, which people might find unusual – but wait until they get a look at The Elf's Wife Elissa, who's a towering musclebound powerhouse! Muscle Fan's newest comic takes a peek at a day in the life of these two lovebirds!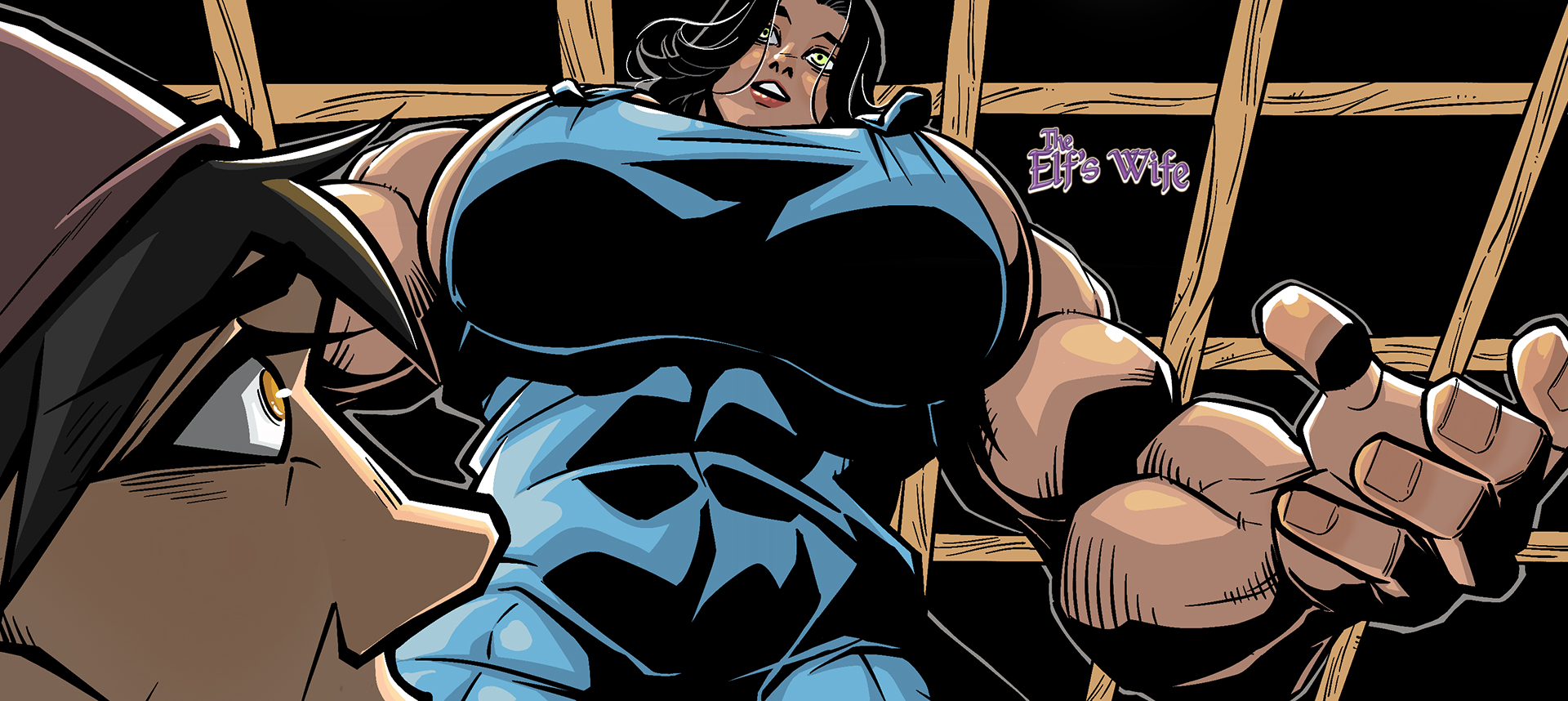 Synopsis: In a world filled with magic and mythical creatures, an elf named Cassandra runs a magic shop along with her human wife Elissa. They seem like a very odd couple, but their love is stronger than ever.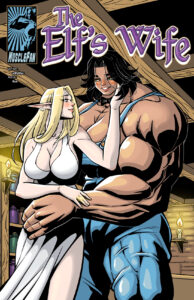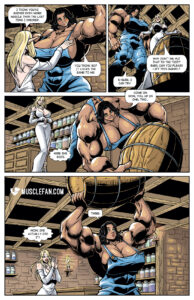 Written By: a0040pc
Artwork By: Xue (Sedna Studio)
Tags: female muscle, natural fitness, feats of strength, fantasy, sex, lesbian
Pages: 10 + 1 cover
Issue Release Date: August 24th, 2022
Issue Link: The Elf's Wife
To download this comic and all of our other female muscle comics purchase a 1-month membership to Muscle Fan!
ALSO: