Travel back in time to the roaring 20s with the release of Total Knockouts, a Muscle Fan release for all the readers who enjoy comics that feature rough fight scenes, bisexual eroticism, and extreme female muscle growth!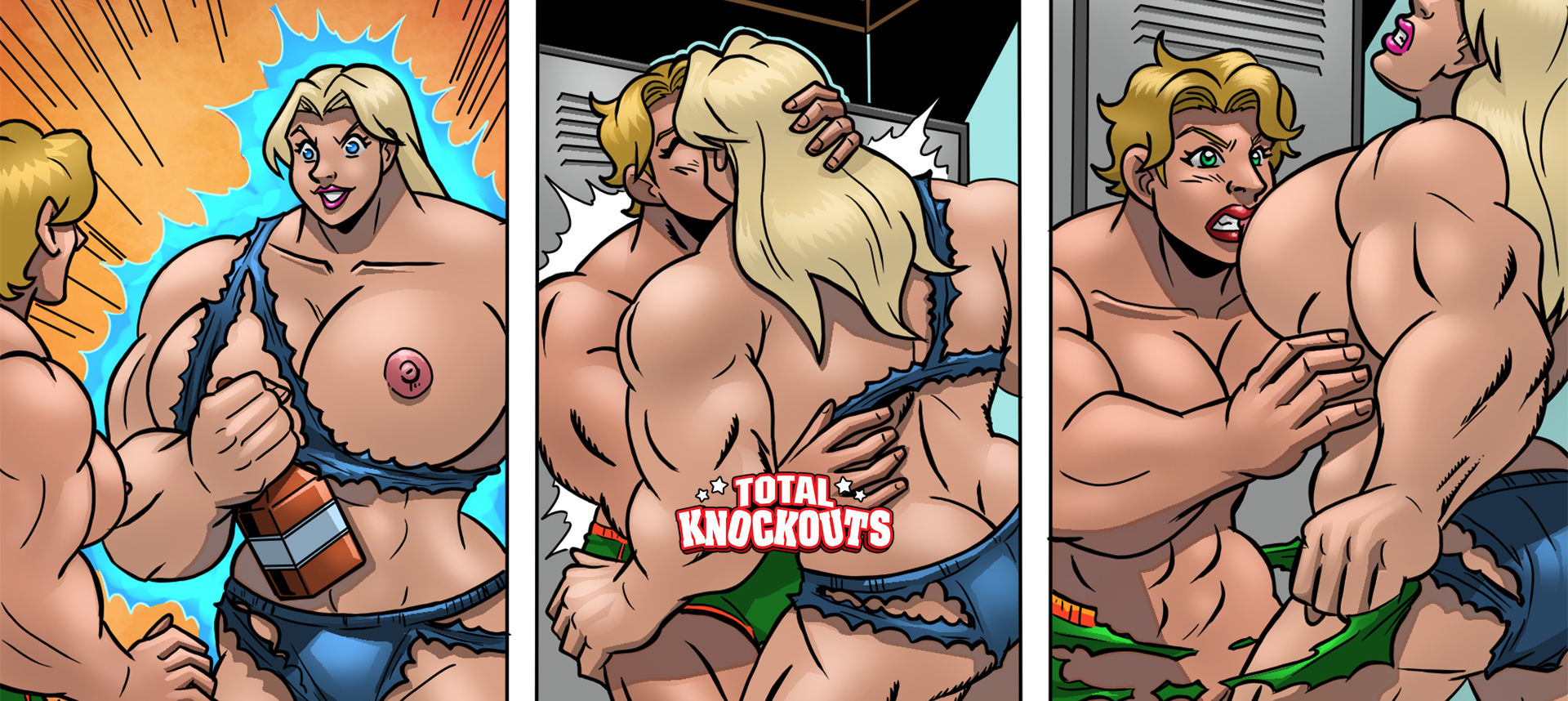 Synopsis: It is a boxing match for the ages! Watch as our lovely competitors Annie and Lily give it their all in the ring! The winner? Whomever gets the most cheers after each round is given a shot of a special blend of whiskey. Much to the crowd's pleasure, it definitely makes for a big event…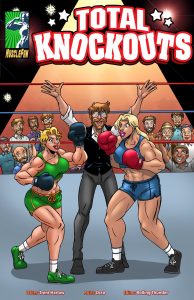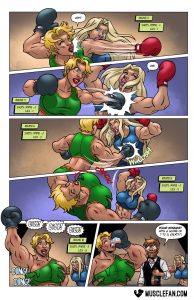 Tags: female muscle growth, height growth, breast growth, fighting, boxing, lesbian, sex, clothes ripping, nudity
Issue release date: September 10th, 2017
Written by: Trent Harlow
Artwork by: Octo
Issue Link: Total Knockouts
Download this comic and all of our other Female Muscle comics at MuscleFan.com!
ALSO: What did you think of Total Knockouts? Let us know your feedback in the comments section to help us improve!