A short and overweight nerd girl becomes a busty, hungry, and horny amazon in the first issue of Muscle Fan's new science fiction romance Better and Better!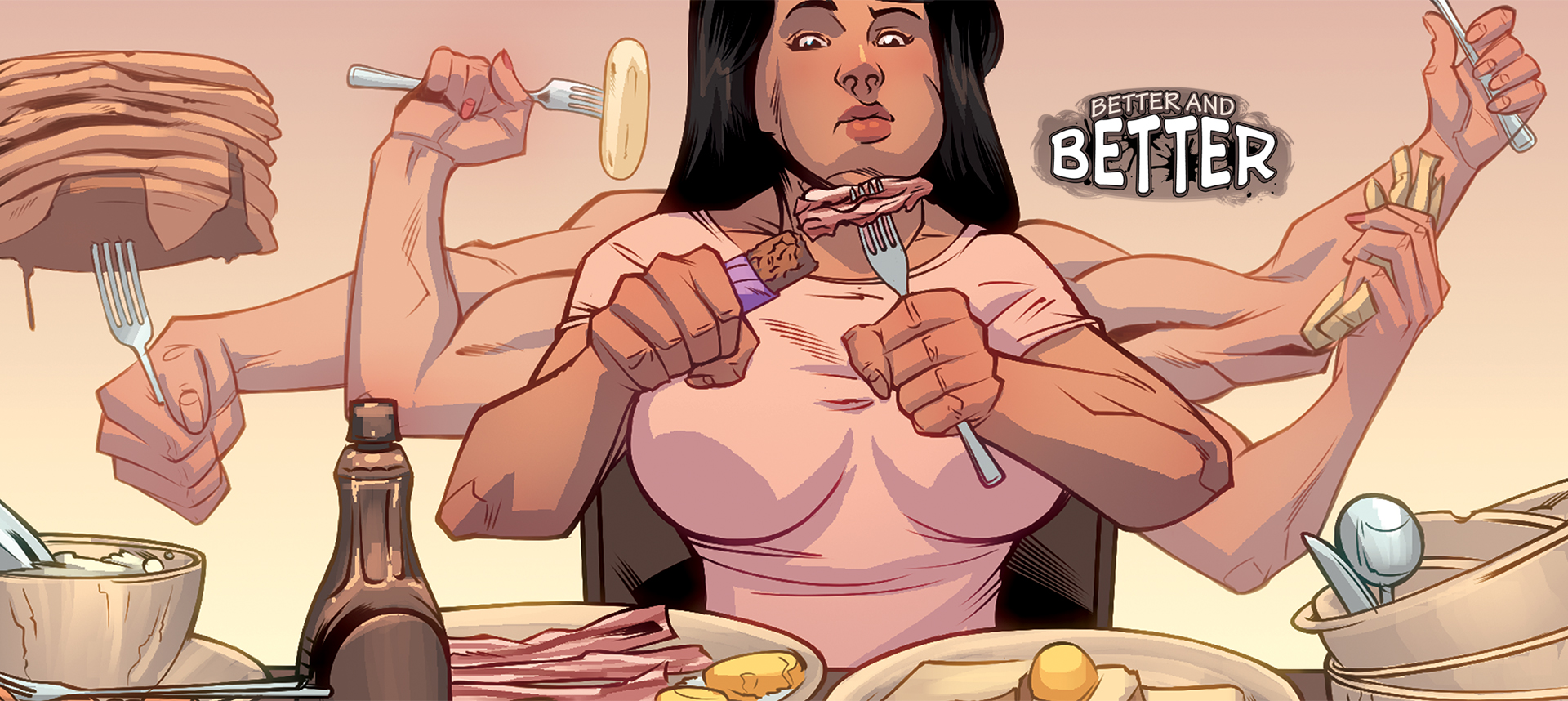 Synopsis: Doctors Paul Ahearn and Jessica Egolf work together on developing a new weight-loss treatment, allowing a person to add height and muscle to grow into their body weight. When a lab accident exposes short, fat Jess to the untested formula, she begins to slowly grow bigger, more muscular and hotter. Now Jess and Paul have a growing relationship. However, as Jess outgrows the limits of a normal human, the company they work for begins to consider her condition a growing problem…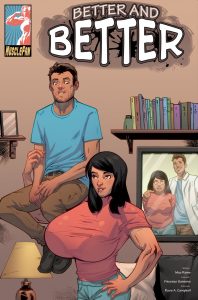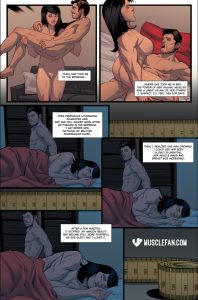 Tags: Muscle growth, feats of strength, height increase, nerd girl, lift and carry
Issue release date: July 10th, 2017
Written by: Mac Rome
Lineart by: Vincenzo Sansone
Color by: Ross A. Campbell
Issue Link: Better and Better
Download this comic and all of our other Female Muscle comics at MuscleFan.com!
ALSO: What did you think of Better and Better? Let us know your feedback in the comments section to help us improve!