A fan favourite makes its triumphant return with a third chapter packed full of sex, muscle growth, and feats of strength, now brought to you by the artist responsible for the smash hit series La Fuerza Del Amor!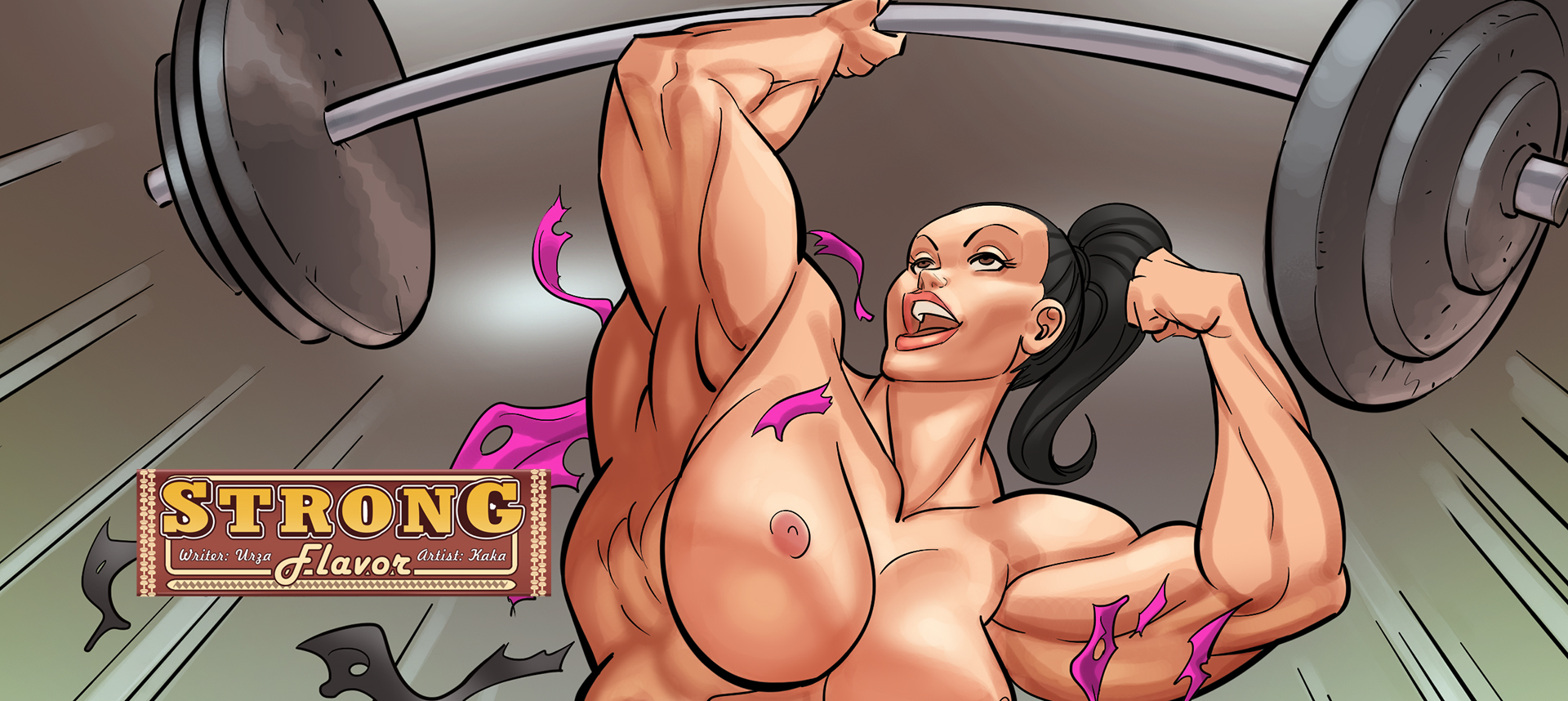 Synopsis: Alice is a busy law student that vowed she would get in shape this semester. The personal trainer Alice hires is annoyed with her and puts her through a difficult workout showcasing Alice's weakness. However, when Alice shows up for her next session, she is chewing the mysterious growth gum. How strong will Alice get… and what happens when the trainer gets her hands on some of the gum?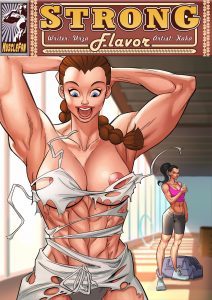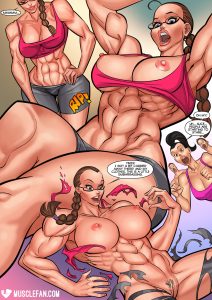 Tags: Female muscle growth, height increase, clothes ripping, mini-giantess, blowjob, hand job, threesome, science
Issue release date: April 24th, 2017
Written by: Urza
Artwork by: Kaka (Sedna Studio)
Series Link: Strong Flavor
Download this comic and all of our other Female Muscle comics at MuscleFan.com!
ALSO: What did you think of Strong Flavor 3? Let us know your feedback in the comments section to help us improve!