Two lovers enjoy a night of surrealist female muscle growth roleplay, with results that are both sexually arousing and comically amusing!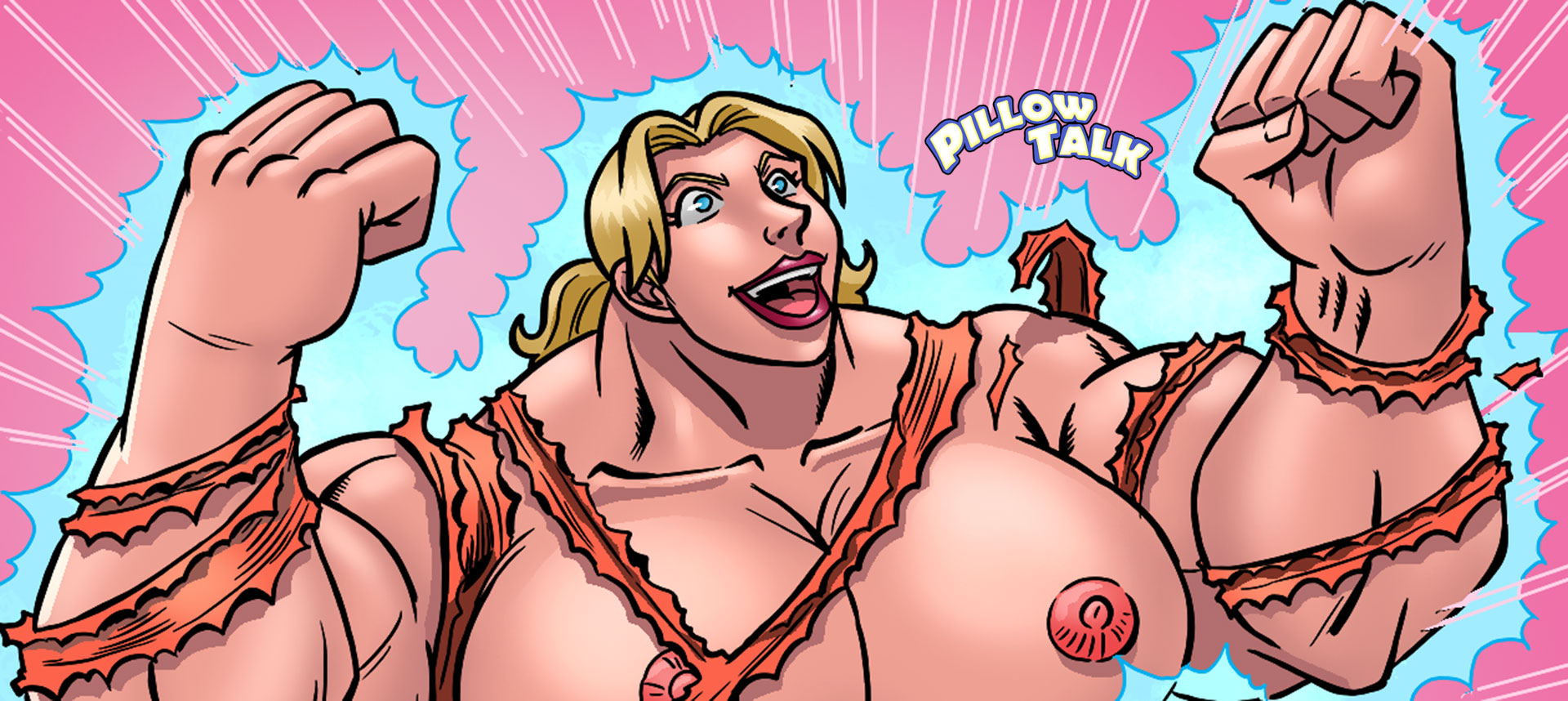 Synopsis: It's a scary thought, sharing your deepest fantasies with somebody. But what if they accepted those desires, and even acted them out for you? Imagine if they took it a step further, and developed their own little roleplay to suite your fantasy. That would be amazing, right? Or so you would think…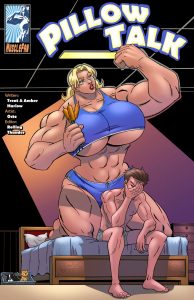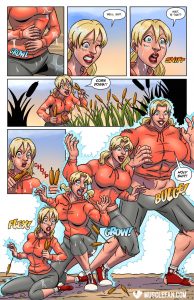 Tags: female muscle growth, feats of strength, breast expansion, height growth, sex, husband and wife, adventure, fantasy, roleplay
Issue release date: November 24th, 2017
Written by: Trent Harlow and Amber Harlow
Artwork by: Octo
Issue Link: Pillow Talk
Download this comic and all of our other Female Muscle comics at MuscleFan.com!
ALSO: What did you think of Pillow Talk? Let us know your feedback in the comments section to help us improve!