A rising star with eyes on the prize sets foot In the Champion's Arena and is surprised to find a timid, unimpressive woman in the opposite corner. Expecting an easy victory, the newcomer is soon thrown for a loop when the challenge she faces just keeps getting bigger and tougher!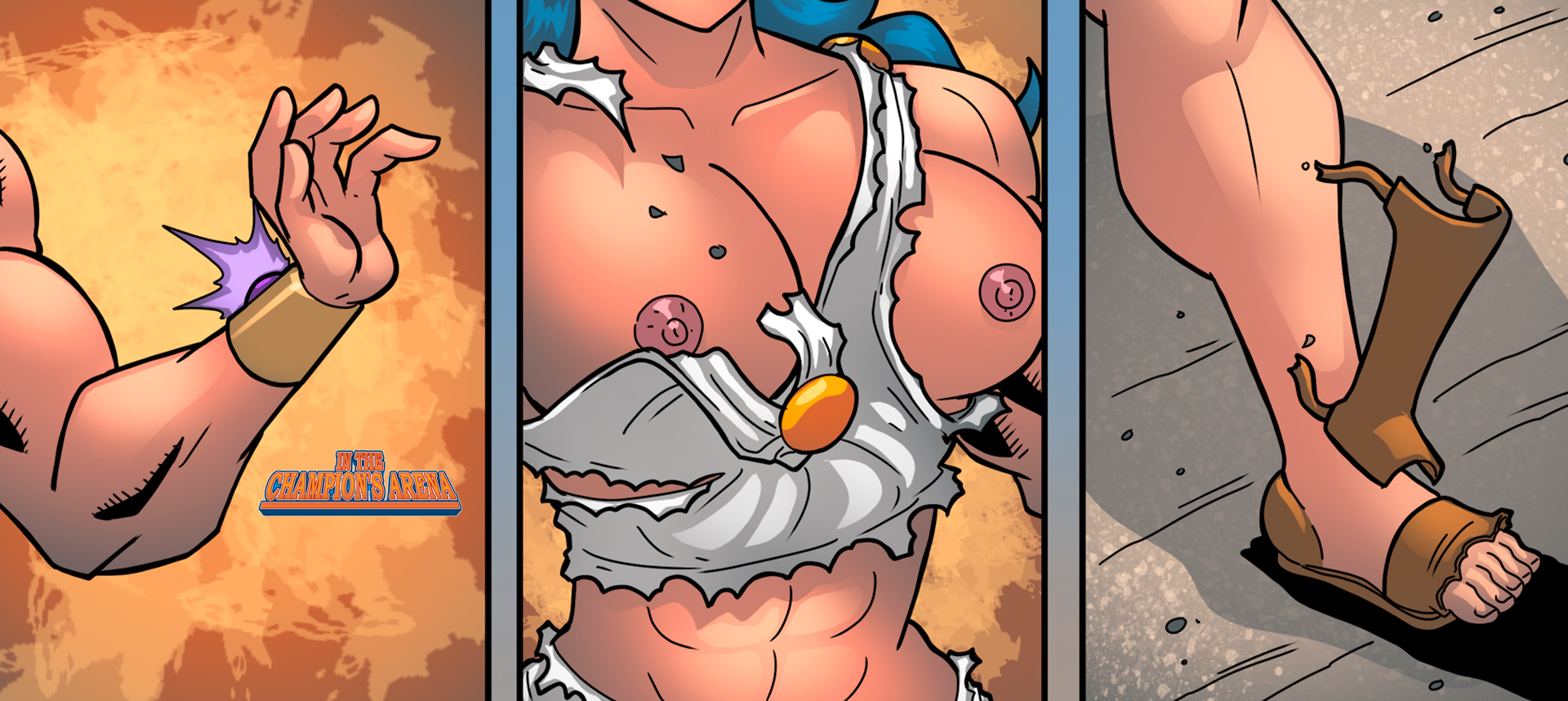 Synopsis: A gladiatorial challenger finds herself up against the arena's champion: a seemingly small and pacifistic woman. However, the challenger is about to learn that looks can be deceiving…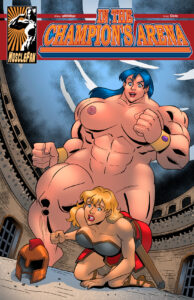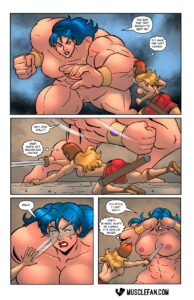 Written By: a0040pc
Artwork By: Octo
Tags: female muscle, muscle growth, height increase, feats of strength, magic
Pages: 10 + 1 cover
Issue Release Date: December 24th, 2021
Issue Link: In the Champion's Arena
To download this comic and all of our other female muscle comics purchase a 1-month membership to Muscle Fan!
ALSO: