After an extended absence of new super-heroine material within the lineup, we're dipping back into the ever-popular genre with the first issue of Growing Heroics, the Muscle Fan comic that features a fan of muscles and tells the story of how she got her own!
Lookout readers, here comes Justice Mae!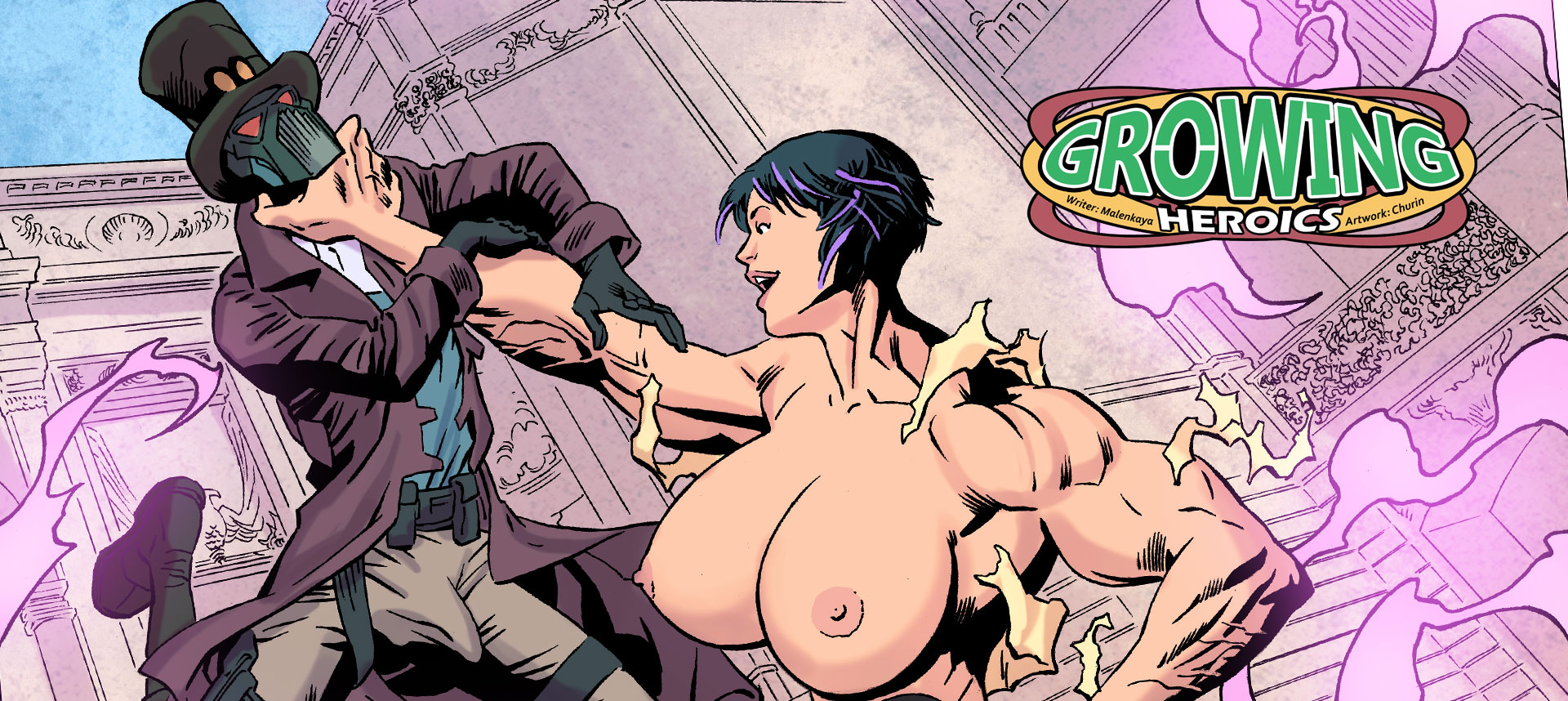 Synopsis: A fawning super hero fan girl slowly gains powers, sapping them from the idol who previously ignored her.
Tags: Female muscle growth, superhero, breast expansion, ass expansion, muscle transfer, size transfer, male shrink
Issue release date: April 10th, 2016
Written by: Malenkaya
Artwork by: Churin (AlterComics)
Issue Link: Growing Heroics
Download this comic and all of our other Female Muscle comics at MuscleFan.com!