Hennethel, everyone's favourite Amazonian Elf, returns for an even sexier and more action packed chapter of Rise of the Guardian as her quest to become a muscle Goddess continues!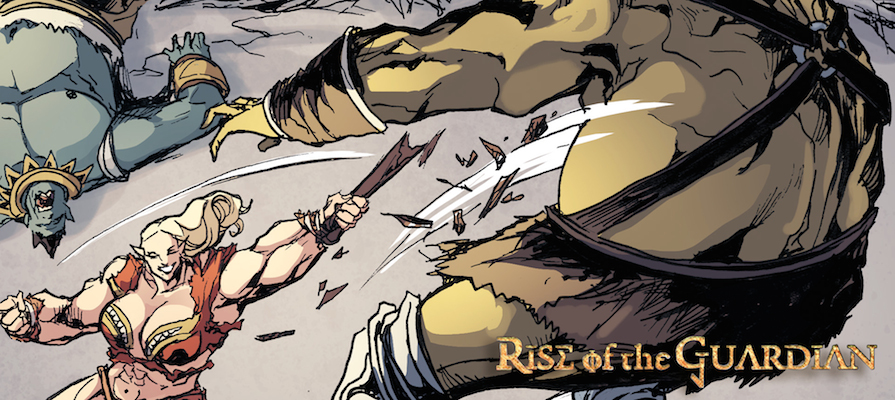 Synopsis: Hennethel learns the location of a second temple and she hopes that another portion of the Goddess' essence is stored there. Unfortunately, the temple has been occupied by a band of Hill Giants. She'll have to fight her way through this time, and her foes are bigger and stronger than before…
Release Date: May 10th, 2015
Author: Edward Gibbon
Lineart: Emmanuel Xerx Javier
Colors: Francesca Piscitelli
Lettering: Kachimi
Cover Logo: Andrea Errico
Tags: Fantasy, muscle growth, breast growth, fighting, clothes ripping
Series Link: Rise of the Guardian
Download this comic and all of our other female muscle comics with a single 1-month membership to Muscle Fan Comics.
And don't forget: Muscle Fan is bitcoin-friendly!