The unearthly tale of the Pumped-Up Poltergeists concludes with its fifth issue! Can the girls survive the horde of scary-strong specters, or will they be joining them in the afterlife?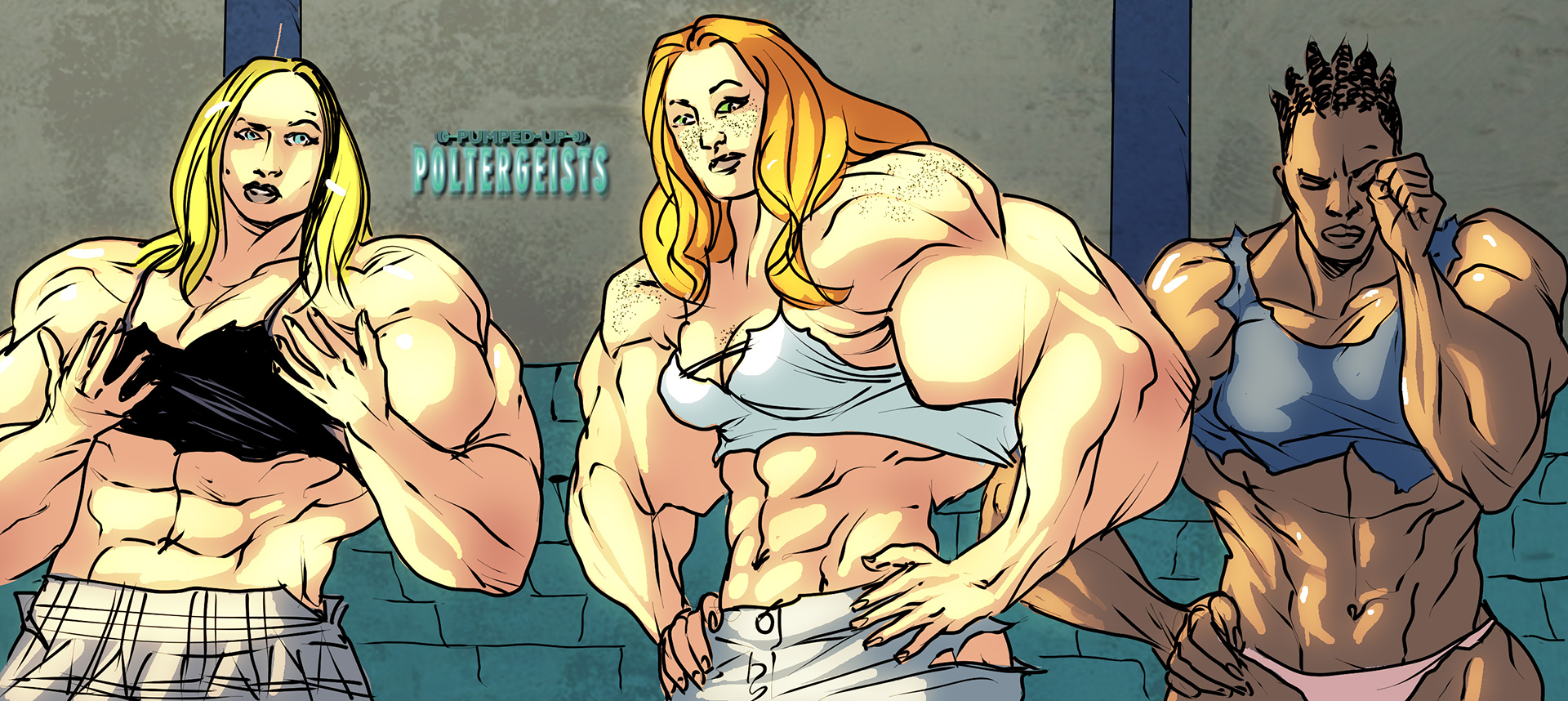 Synopsis: The 'Haunting of the O'Hare Hotel' appears to be reaching its peak. As more ghosts arrive, only time will tell how it will all come to a head. And what of the living involved in these affairs? How much of themselves can they retain when all is said and done…?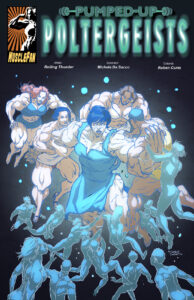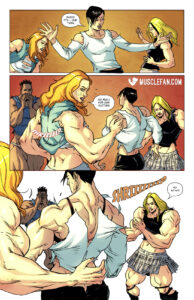 Written By: Rolling Thunder
Lineart By: Michela da Sacco
Color By: Ruben Curto
Tags: female muscle, muscle growth, clothes ripping, height increase, ghosts, feats of strength, muscle transfer, magic
Pages: 10 + 1 cover
Issue Release Date: August 24th, 2021
Series Link: Pumped-Up Poltergeists
To download this comic and all of our other female muscle comics purchase a 1-month membership to Muscle Fan!
ALSO: