An underappreciated female office worker and her dismissive male superiors experience a shocking switch of power dynamics in the first issue of Corporate Restructuring!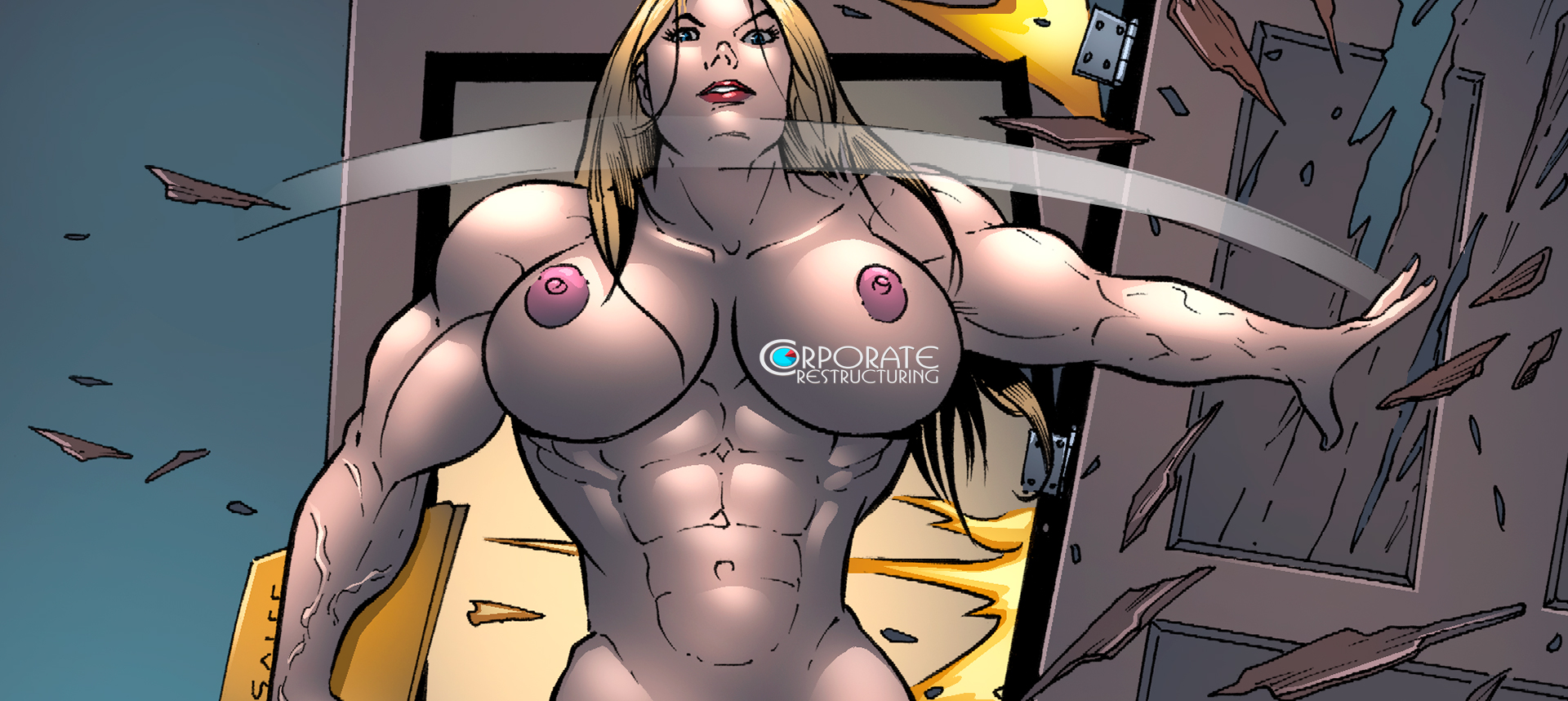 Synopsis: Alicia Barnes is an executive in a large corporation, frustrated that she cannot seem to move up in the company any further due to her male superiors. Then an accidental encounter with a mysterious piece of malware starts transferring muscle and height from the men around her directly to her. Things are going to start changing at the company!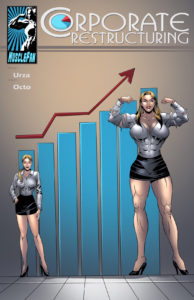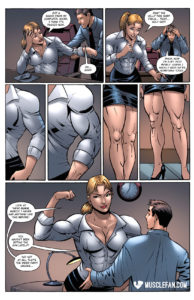 Tags: female muscle, muscle growth, muscle transfer, attribute theft, clothes ripping, height increase, feats of strength, sex
Issue Release Date: August 10th, 2019
Written By: Urza
Artwork By: Octo
Issue Link: Corporate Restructuring
Download this comic and all of our other Female Muscle comics at MuscleFan.com!
ALSO:
What did you think about Corporate Restructuring? Let us know your feedback in the comments section to help us improve!
Follow us on twitter at twitter.com/interwebcomics