Jessica's transformation into a muscular giantess reaches its apex in the fifth and final issue of Better and Better, but Calder-Penn-Richardson's security measures prove to be more than a match for her superhuman strength. If even she doesn't possess the power to escape her corporate overlords… then who does?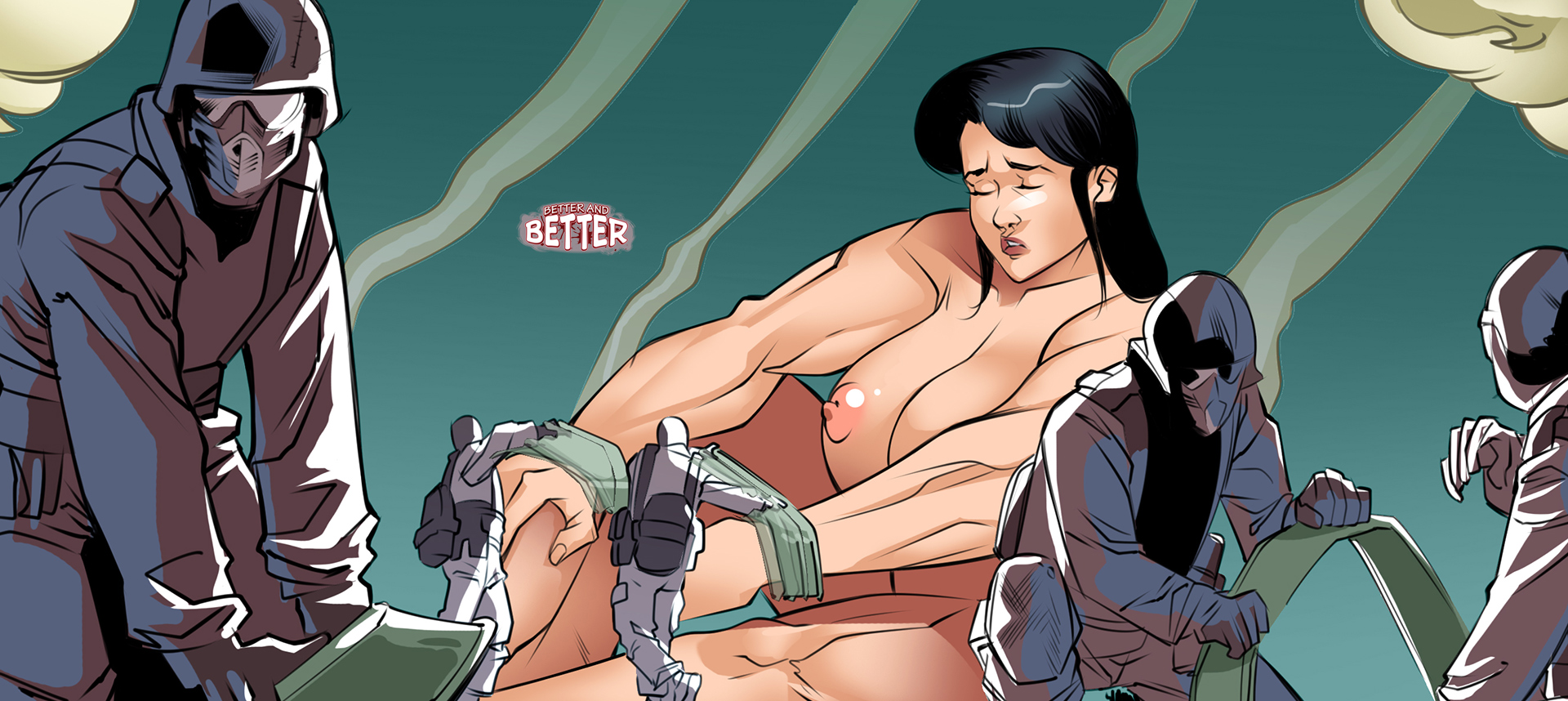 Synopsis: Calder-Penn-Richardson has more than they bargained for as its hired hands try to hold super-strong and still growing Jessica Egolf. Meanwhile, Paul Ahearn works to free her in case she cannot. Will Jess and Paul be free to resume their love? Will Jess even survive?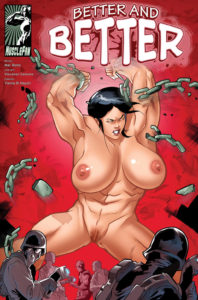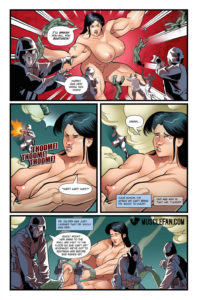 Tags: female muscle, muscle growth, height increase, feats of strength, lift and carry, nipple play, sex, insertion
Issue release date: November 24th, 2018
Written by: Mac Rome
Lineart by: Vincenzo Sansone
Color by:  Ylenia Di Napoli
Series Link: Better and Better
Download this comic and all of our other Female Muscle comics at MuscleFan.com!
ALSO:
What did you think of Better and Better? Let us know your feedback in the comments section to help us improve!
Follow us on twitter at twitter.com/interwebcomics