Filled to the brim with transformation goodies and featuring both the largest and tiniest woman in our entire lineup, Oopsy! 2 is the comic that'll prove that sometimes you don't need to wait for third to get the charm.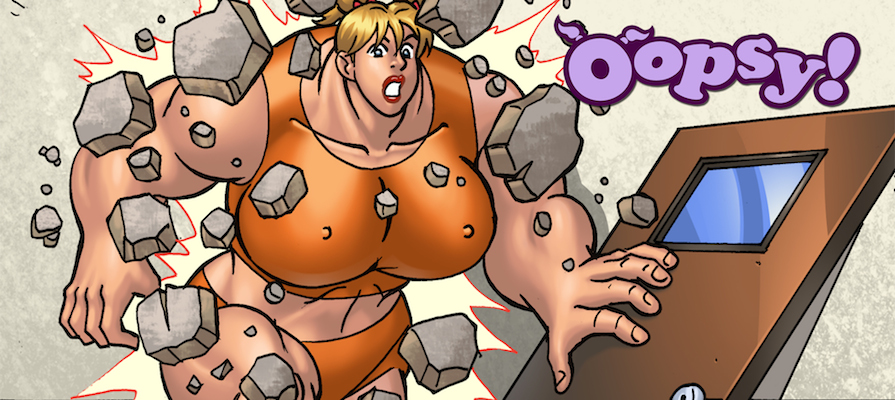 Synopsis: Frustrated that the guys at school find cutie Alyssa even sexier after Hallie slipped her an experimental muscle growth formula, Hallie uses the serum herself, but the results are far different than she hoped. Is outgrowing Alyssa enough to restore Hallie's popularity? And who will help when Hallie needs rescuing?
Tags: Muscle growth, mini-giantess, growth, sex, super strong, clothes ripping, button popping, shrinking woman, dick play, mouth play, blowjob
Issue release date: July 24th, 2015
Written by: Mac Rome
Artwork by: Octo
Series Link: Oopsy!
Download this comic and all of our other Female Muscle comics at MuscleFan.com!