Aztec Muscle's first sequel is finally here, featuring even more sex, ripping fabrics, and bulging muscles than last time as James comes to grips with his new life as a walking female muscle growth trigger!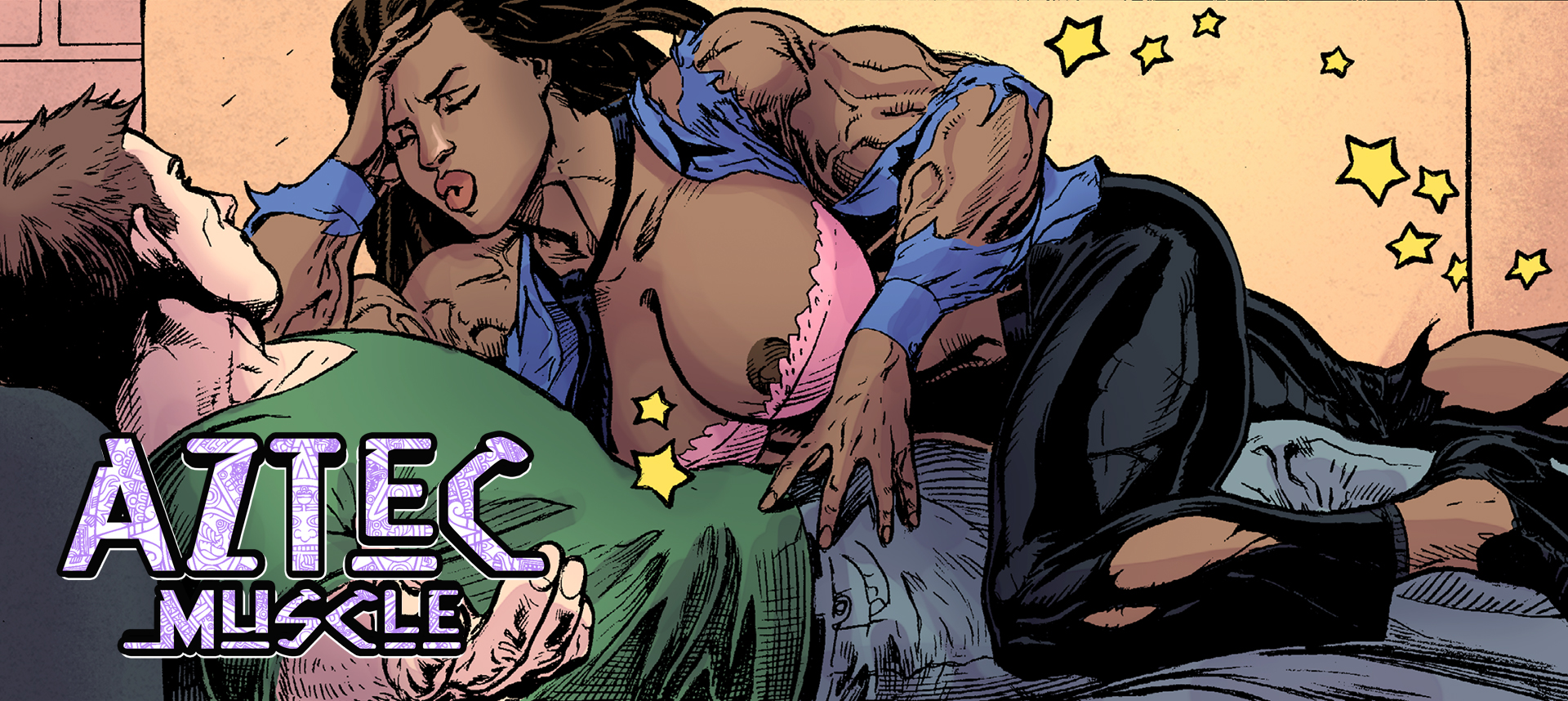 Synopsis: After being chosen and blessed by the Aztec goddess Xochiquetzal, James returns to the United States a man marked by fate. How will he adapt to the changes in his life? How will he react now that he is a magnet for sexual desire?
Tags: Female muscle, growth, magic, bodybuilder size, sex
Issue release date: August 10th, 2015
Written by: Lysander
Artwork by: Ponce (Alter Comics)
Series Link: Aztec Muscle
Download this comic and all of our other Female Muscle comics at MuscleFan.com!