Head back into the wetlands for a second issue of Swamp Fever! Hulked-out Kara has to save her man from some colossal gators – and she's got more than enough brute strength to do it!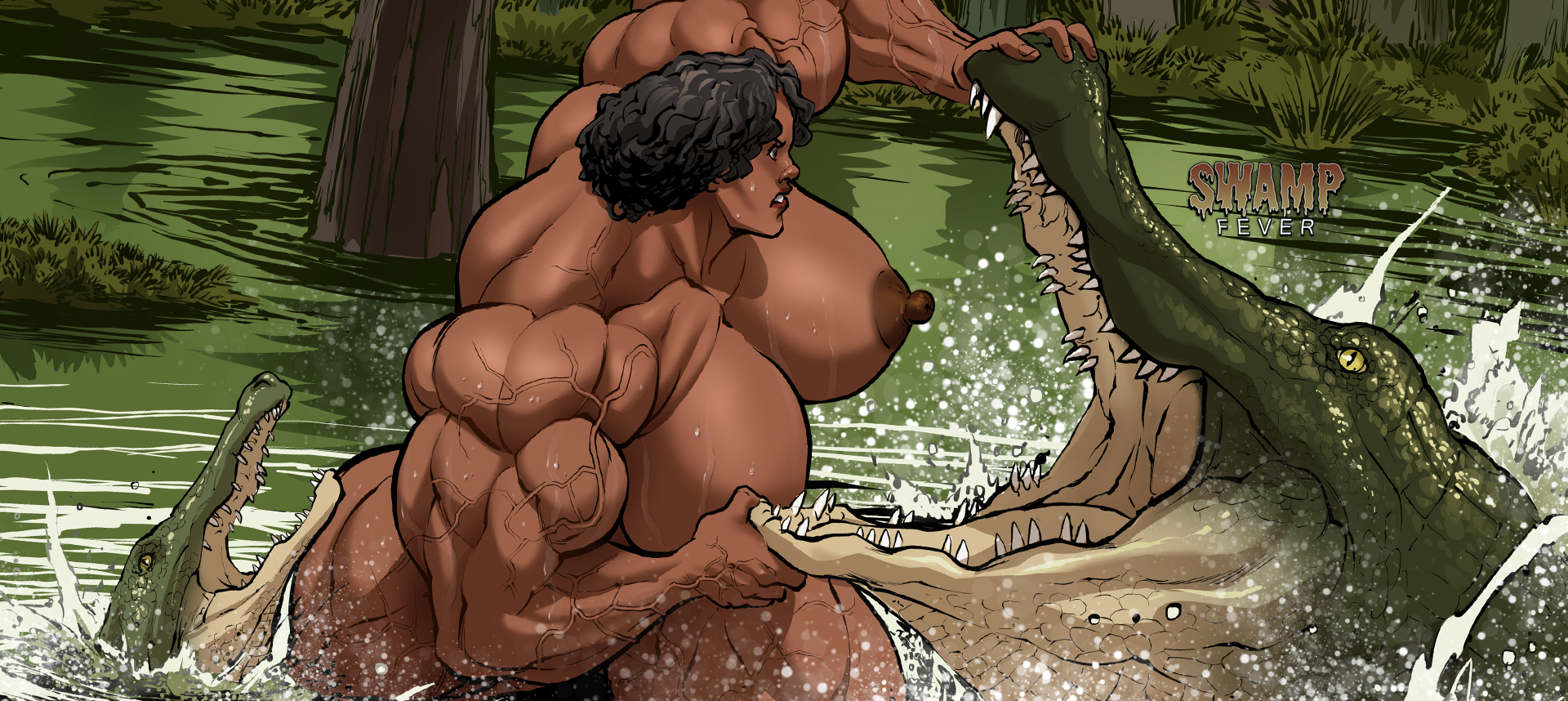 Synopsis: Kara has fallen victim to the strange and transformative Swamp Fever. Exposed to something in the swamp water, Kara's body undergoes temporary growth into a hulking version of herself. Is she the only one affected… or is there more to the swamp than she or Sean can imagine?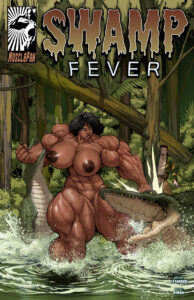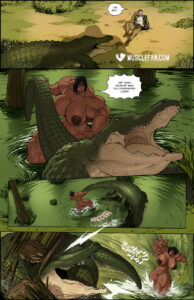 Written By: Lysander
Artwork By: r2roh
Tags: female muscle, female muscle growth, height increase, clothes ripping, breast expansion, feats of strength, sex, pleasure, animal wrestling
Pages:10 + 1 cover
Issue Release Date: April 10th, 2021
Series Link: Swamp Fever
To download this comic and all of our other female muscle comics purchase a 1-month membership to Muscle Fan!
ALSO: