Anya and Jade return for the third and final issue of The Redd Effect, but they're not alone! A third woman has entered the fray, bringing you even more of the muscle growth, sex, and epic brawling readers have come to expect from this series!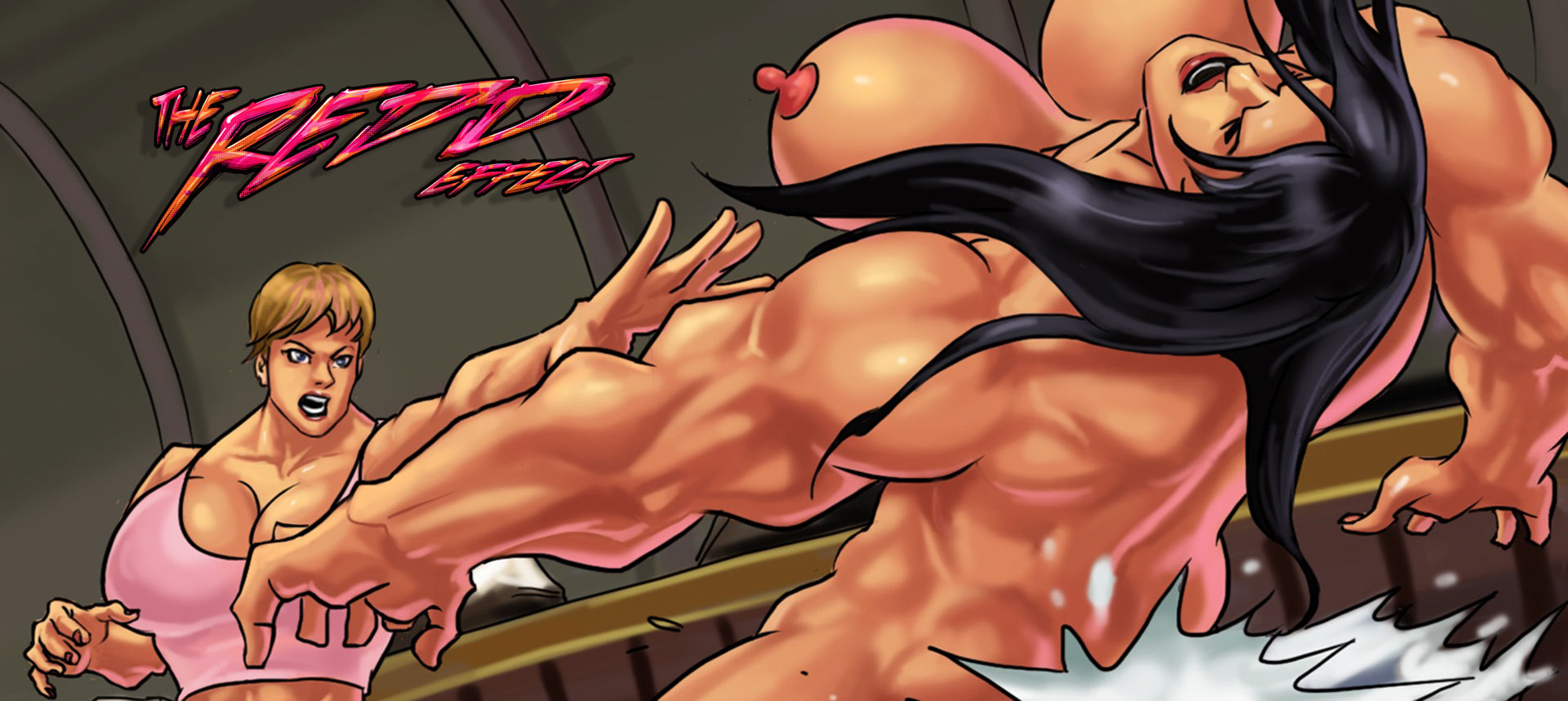 Synopsis: Anya Redd's transformation into a muscular beauty has been a rewarding experience. However, side effects of the formula are starting to creep up on her. What kind of epidemic could she potentially release upon the world?
Tags: Female muscle growth, height growth, breast growth, outgrowing clothes, destruction, science, ejaculation, blowjob, growth during blowjob
Issue release date: July 10th, 2016
Written by: Rolling Thunder
Artwork by: Hart (Sedna Studios)
Series Link: The Redd Effect

Download this comic and all of our other Female Muscle comics at MuscleFan.com!