Summer may be over, but Muscle Fan has one last beach day planned! A gorgeous blonde trying out a new suntan lotion will discover that it enhances her beach body in ways she never imagined, and she's about to become a muscular hottie in addition to getting All Bronzed Up!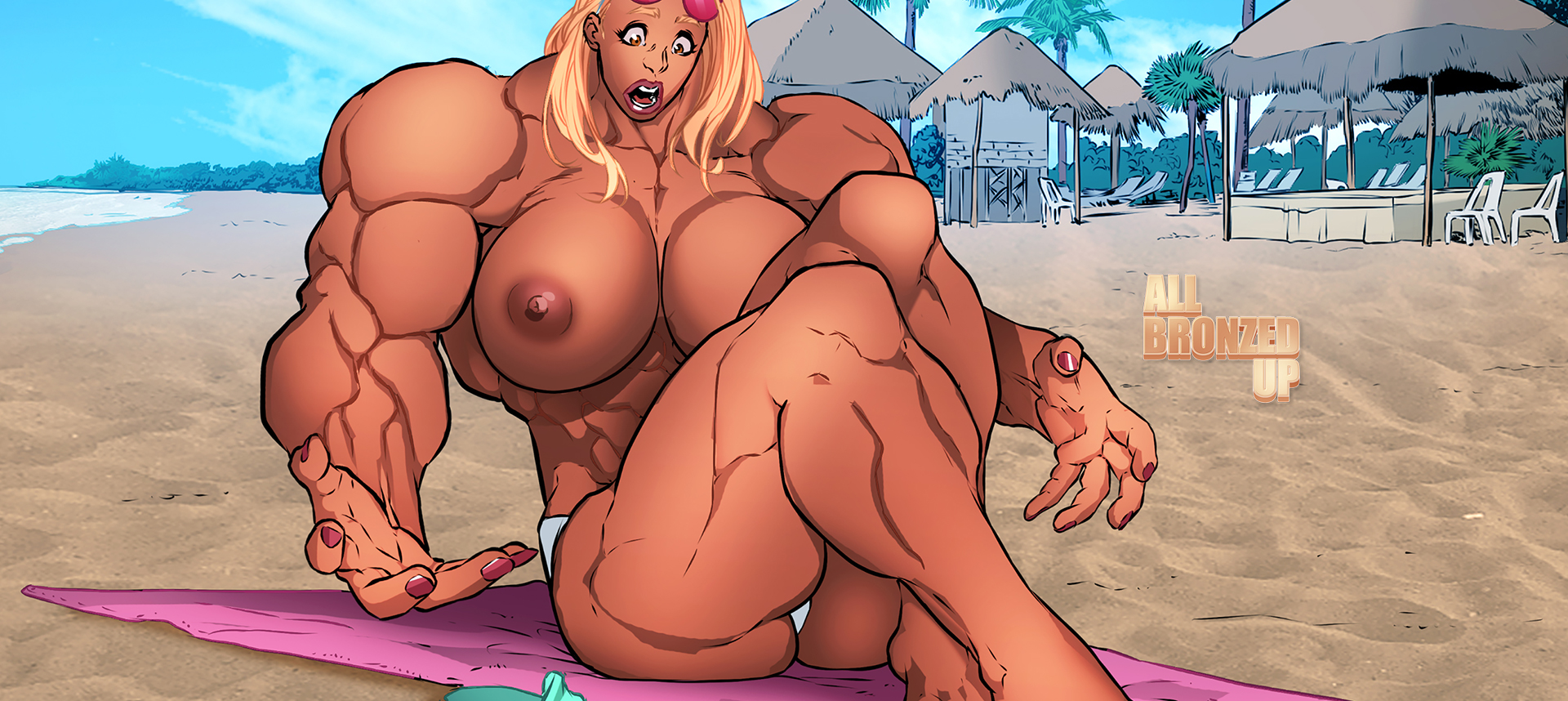 Synopsis: Some people desire to have the perfect tan, wanting the right balance of sun, time, and lotion to get it. One woman's attempt at it will give her more than she's bargaining for…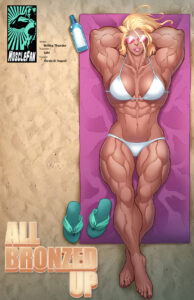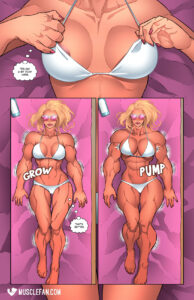 Written By: Rolling Thunder
Lineart By: Salo
Color By: Ylenia di Napoli
Tags: female muscle, muscle growth, height increase, breast expansion, tanned skin, clothes ripping
Pages: 10 + 1 cover
Issue Release Date: October 10th, 2022
Issue Link: All Bronzed Up
To download this comic and all of our other female muscle comics purchase a 1-month membership to Muscle Fan!
ALSO: