For Muscle Fan's first ever sequel comic there could only ever be one choice: Results May Vary 2! With the smash hit's return comes several new ladies experiencing sexy muscle growth alongside last issue's favourites growing even bigger!
You don't want to miss this one!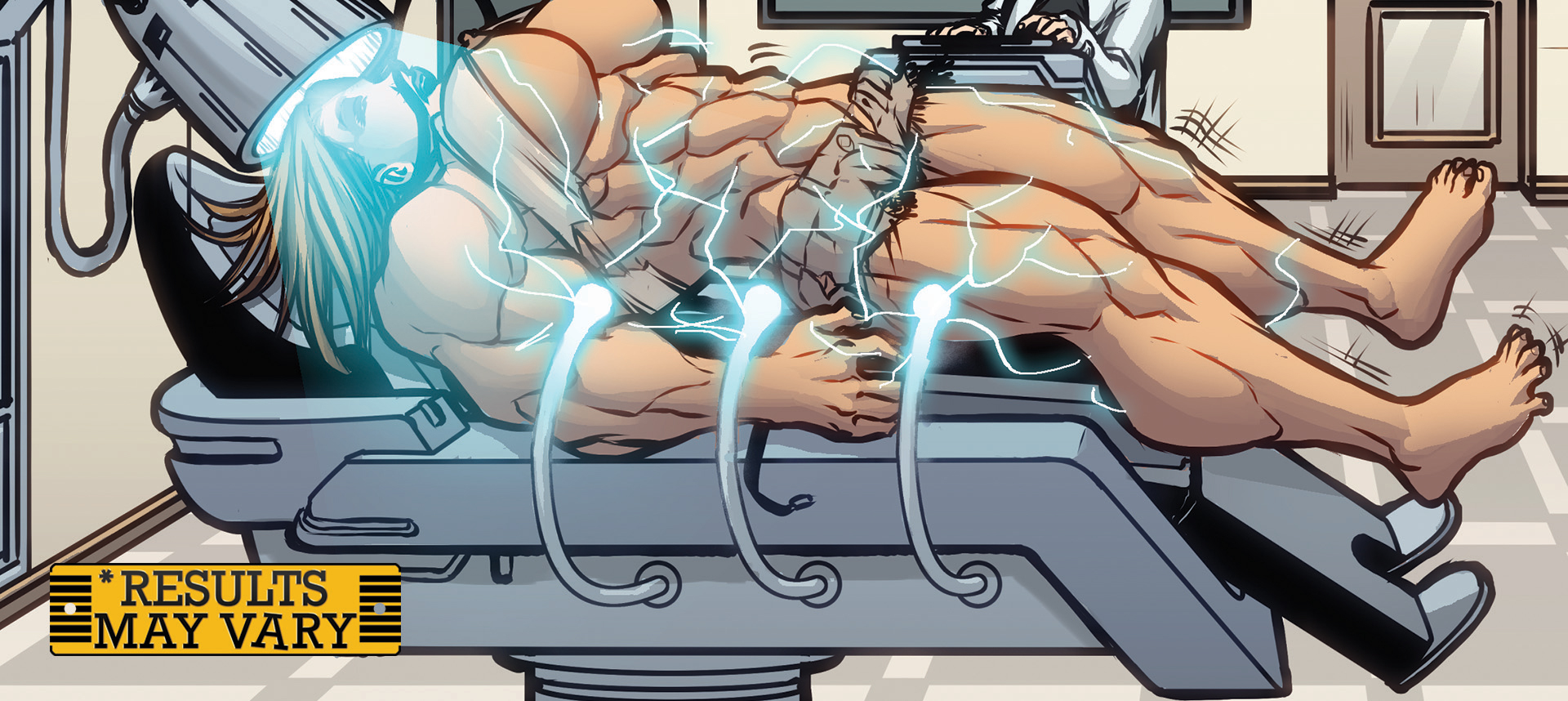 Synopsis: In the aftermath of female muscle growth experiments, test subjects get together to help each other and another woman get even bigger. Meanwhile, Professor Von Stein continues his experiments, helping a tiny woman handle her tormentors. But when a rival needs his help, how will Von Stein respond?
Tags: Female muscle growth, size increase, mini-giantess, giantess, clothes ripping, button popping, shoes shredding, shoe busting
Written by: Giantess-Cassie
Lineart by: Salo
Colours by: :Ross A Campbell
Lettering by: Kachimi
Cover Logo by: StudioGFX
Pages: 15 + 1 Cover
Issue release date: March 10th, 2015
Download this and all of our other Female Muscle comics at MuscleFan.com!