Ashley is looking to try on some of her aunt's old costumes – and see if they can contain her buffed-up bombshell body! Check out her big attempt at cosplay in Massive Inheritance 7!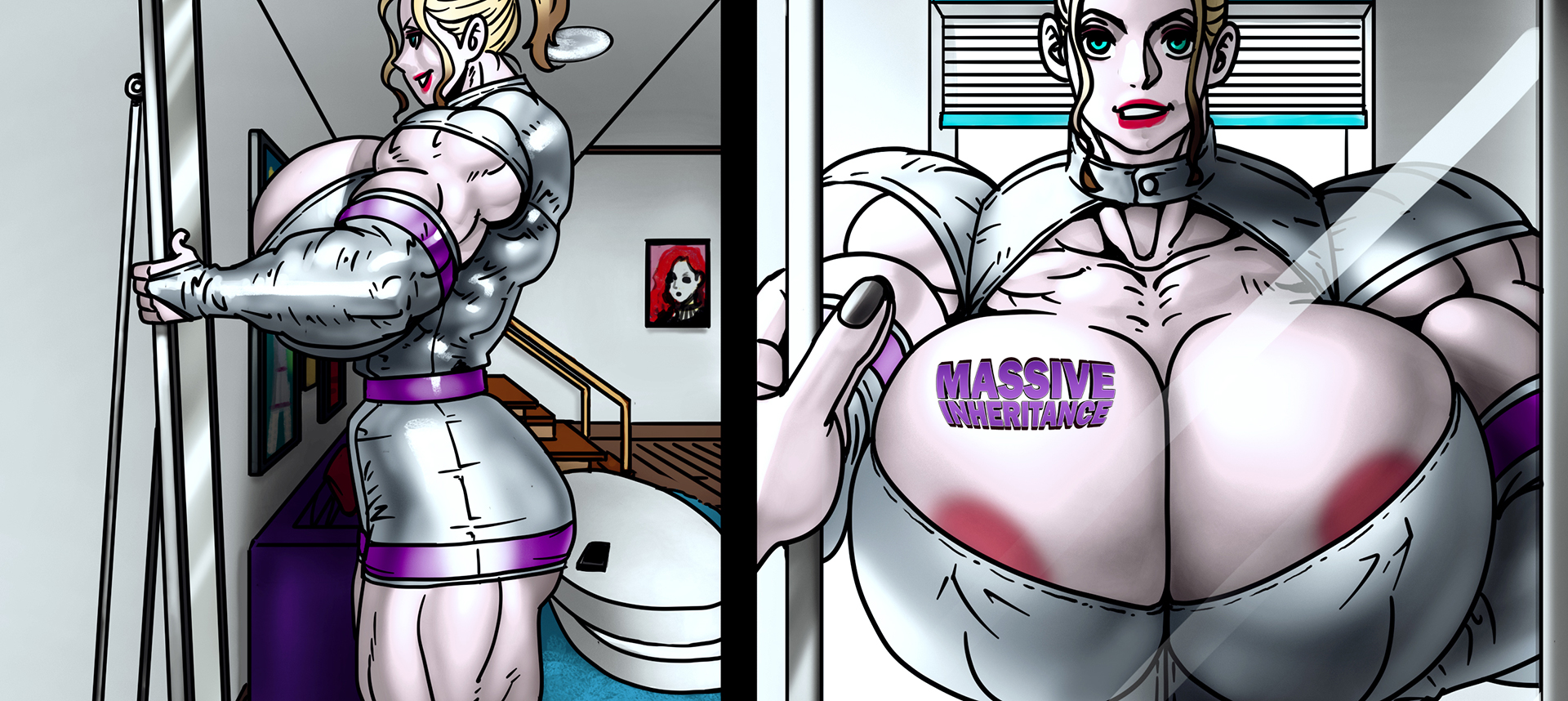 Synopsis: Ashley has started trying out some of her aunt's old sci-fi clothes and she's taking a shot at filling them out as "Ashley the Amazon!"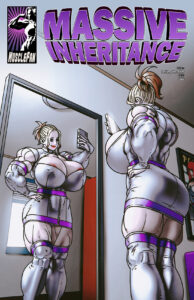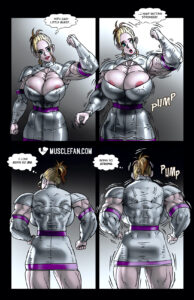 Written By: Rolling Thunder
Artwork By: LWJ (Sedna Studio)
Tags: female muscle, muscle growth, height increase, breast expansion, clothes ripping, sci-fi, science
Pages: 10 + 1 cover
Issue Release Date: June 10th, 2022
Series Link: Massive Inheritance
To download this comic and all of our other female muscle comics purchase a 1-month membership to Muscle Fan!
ALSO: